WEnRV travel news, products, and industry trends
Stay up-to-date on RV travel news, products, and trends from around the world. Stay updated on all RV news from many online source, on WEnRV.com
4 minutes reading time
(743 words)
9 Mistakes Diesel Pusher Owners May Make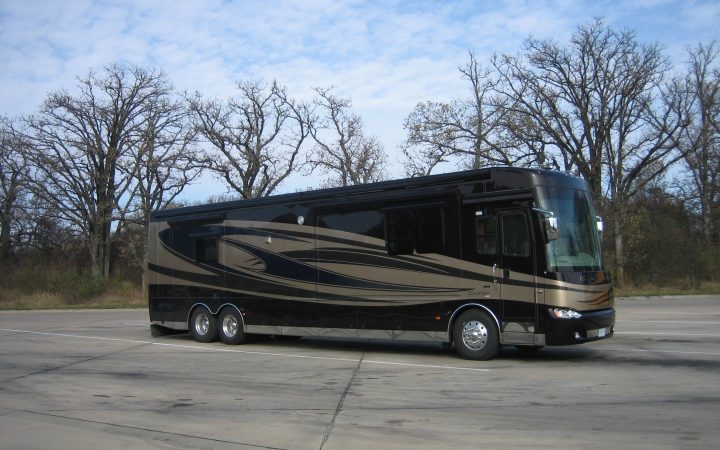 Diesel Pusher
Diesel Pushers are a whole different breed when compared to their gasoline powered cousins.  Not in cost as some top of the line gas coaches can be higher in cost than an entry level DP.  But, when it comes to complexity and things that are similar and can be related to that of an automobile, it becomes clear, the DP is a totally different animal.
But, by reading their vehicle manuals and their years of general automotive mechanical knowledge, the diesel RV owners manage quite well. However, there are operational mistakes that many make.  Most of these we were probably unaware of and are not found in the operator's manual.  So let's take a look at some.  See if you were aware of all or some.
Air fully Up Prior To Moving:  Failure to fully enable your air suspension to ride height prior to moving your coach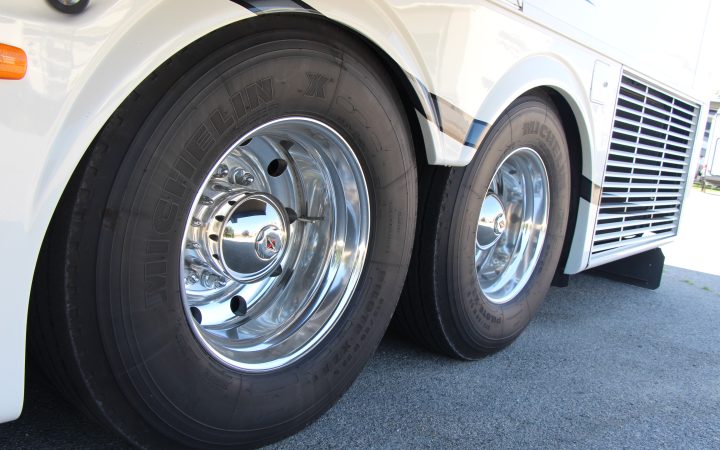 may result in front fender body damage.  If the air suspension is not fully inflated the turning wheel cut may cause the front tires to come in contact with the fender flares.  This can grind off, or rip, a portion of the fenders if the steering is turned at a fair angle.  Additionally, driveline universals joints can be damaged if high torque is applied due to an acute angle between transmission output and the differential.
Applying Hard Service Air Brakes While The Parking Brake Is Enabled:  Applying the brake pedal hard while the park brake is on, an air brake equipped vehicle has the potential to cause mechanical damage. This damage can be done to the brake cams, push rods, and related components.  Fortunately, for many years now, anti-compounding valves have been standard on all domestic air braked vehicles that prevents this issue.  However, it is a common practice to avoid such action to safeguard an issue should the valve fail.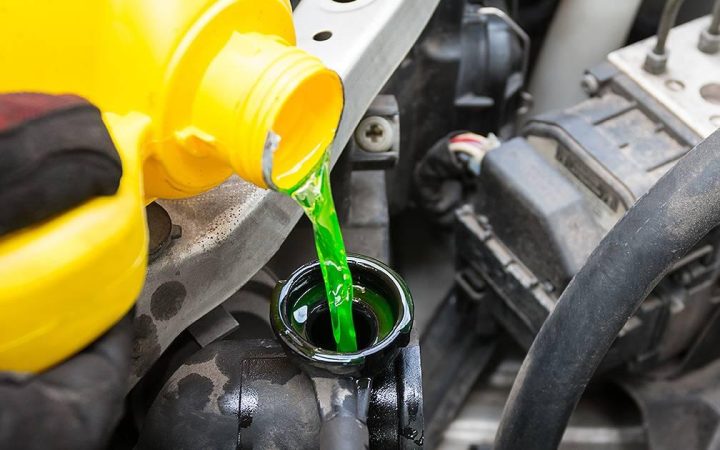 Adding or Filling A Diesel Engine Coolant With Auto Glycol:  You may think anti-freezes are all the same.  This is certainly not true for most diesels.  These require a glycol that has special additive packages present.  Failure to use the correct type may cause cylinder sleeves to pit and eventually suffer wall failure.
Cool The Engine For Several Minutes Prior To Shutdown: A diesel engine, and particularly the turbo charger, needs to cool evenly briefly before being shut off.   Idling at an increased RPM (1100/1200 RPM) is most affective.
Shutdown From A Dead Slow Idle:  Allow the engine to settle into a low idle before shutting it down.  Cutting the fuel off above idle can damage the turbo charger turbines due to lack of oil supply.
Do Not Use Starter Fluid or Any Accelerant in or Near the Engine.  Heated intake grids or glow plugs can cause a fire.  This may also cause catastrophic engine failure.
Storing The RV With Diesel Fuel Containing B20 (20%) Biodiesel. While North American RV Diesels will operate fine on B20 fuel, storage is a different matter.  It is recommended that the storage be no longer than 3 months if the fuel tank is full of biodiesel B20.  Not real practical for many folks.
Change The Fuel Filter(s) At or Before Schedule:  Plugged up diesel fuel filters, unlike a gas engine, can go from running well to near full stop at an instant.
Check Allison Transmission Fluid Level Electronically:  The Allison transmissions should be checked via the electronic keypad if so equipped, not the dipstick.  This is done with the transmission at normal operating temperature with the engine off and ignition on.  Depressing both the forward and reverse shift arrows at the same time.  The shift readout window will display the status of fluid level.  This method, if available, is far more accurate than using the dipstick.
And while we're talking about the longevity of your diesel pusher, the conversation wouldn't be complete without a nod to the importance of safety nets when it comes to an investment of this caliber. Yes, avoid the above-mentioned mistakes. But consider protections like an Extended Service Plan from Good Sam which protects you from paying for the larger major mechanical repairs in a diesel pusher's tenure. Simple.
Well, these are just some of the things that many diesel pusher owners may not know. Life in the RV world is a journey not to be missed. Safe travels.
Peter Mercer – With Tips for DP Owners
The post 9 Mistakes Diesel Pusher Owners May Make appeared first on Good Sam Camping Blog.
Copyright
© Good Sam Camping Blog