WEnRV travel news, products, and industry trends
Stay up-to-date on RV travel news, products, and trends from around the world. Stay updated on all RV news from many online source, on WEnRV.com
2 minutes reading time
(467 words)
Enjoy the Island Experience at Martha's Vineyard Family Campground
Martha's Vineyard Family Campground off the coast of Massachusetts offers everyone a unique family camping experience. It began as a vacant wooded lot in 1968 when the land was purchased by Charles and Jeanne Feeney. Charles' dream was to have a place for the family to camp and call their own. The family fell in love with the island and discovered all that the island has to offer: beautiful beaches, fabulous fishing, quaint villages and unforgettable sunsets. They found it irresistible. From the rolling hills of Aquinnah to the dunes of Katama, there is no place on earth like it.
The campground was officially opened in the spring of 1972 and has been a family-run operation ever since. Today the campground is managed by a third generation of The Feeney Family. The goal has always been to provide a quality camping experience for families who visit this wonderful island.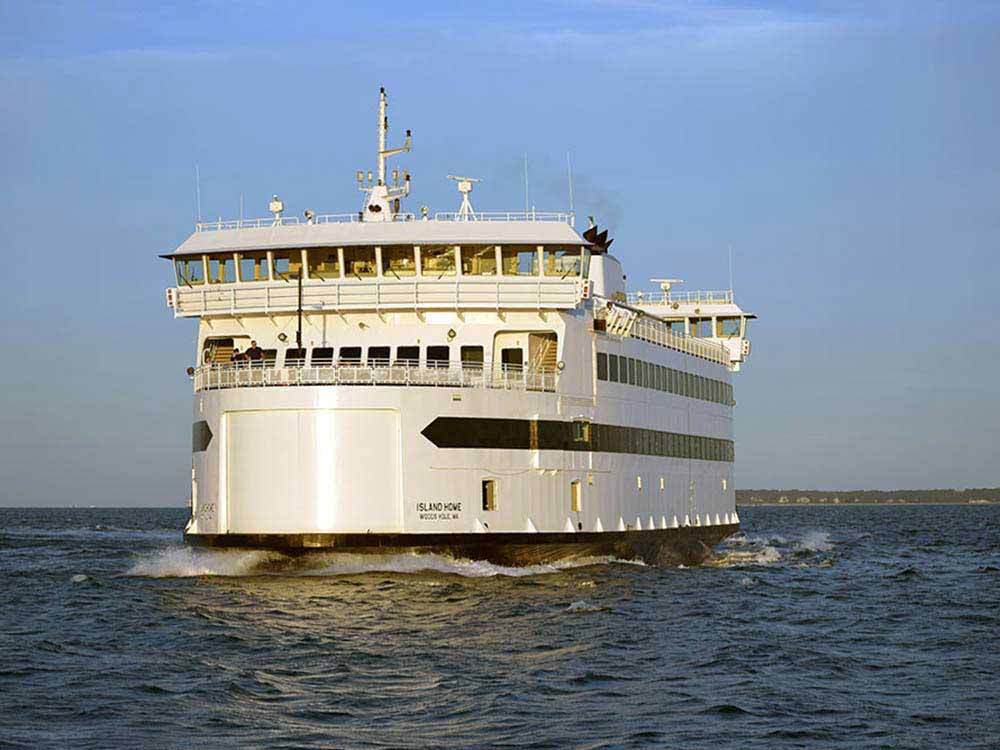 A ship ferries passengers and vessels from the mainland to Martha's Vineyard. Photo Courtesy of Martha's Vineyard Campground
Getting to the island starts the adventure. The Steamship Authority leaves from Woods Hole and travels to Oak Bluffs Terminal, approximately 5 miles from the campground or Vineyard Haven, which is 2 miles away.
For those adventurers who like to explore using public transport, we have a bus stop right at the campground. For more information, visit the VTA website at www.vineyardtransit.com.
Be sure to check out their suggestions on how to see the island in one day at www.vineyardtransit.com/Pages/VTA_Schedule/one_day.
Which beaches do our campers frequent the most?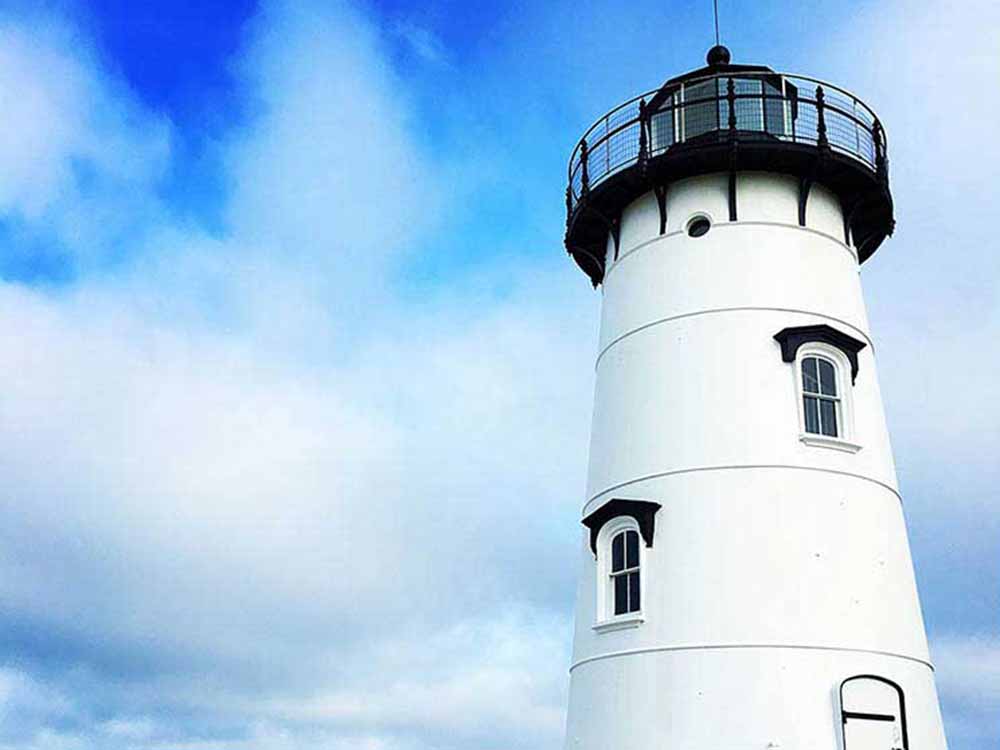 Edgartown Lighthouse. Photo courtesy of Martha's Vineyard Campground
Joseph Sylvia State Beach (commonly known as State Beach) in Oak Bluffs/Edgartown is approximately 7 miles from Martha's Vineyard Campground, a long stretch of public beach with parking. South Beach by Edgartown aboutely 9 miles, away with a beach area and free parking. Long Point Beach and Wildlife Refuge in West Tilbury is approx 6 miles away, has a long beach with open ocean, and is accessible via bike path or by using free parking nearby. Eastville beach is approximately 2 miles away; kayak and paddleboard rentals are available along with the closest swimming with incredible sunsets and mild waters.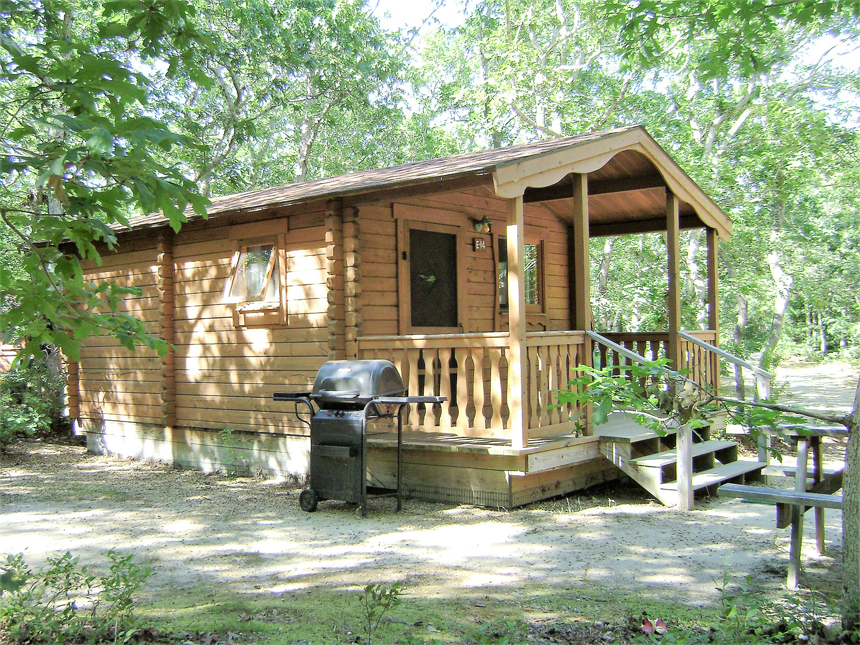 Martha's Vineyard Family Campground
For those who want to have the campground experience but do not have an RV, Martha's Vineyard has several cabin rental options available. Their rates are very reasonable and the family can enjoy visiting the island with the complete camping experience.
Martha's Vineyard Island has so much to offer, from great restaurants to small quaint towns, sandy beaches, lots of shopping and the most beautiful sunsets that you will never forget. Book now at campmv.com and enjoy the island experience.
The post Enjoy the Island Experience at Martha's Vineyard Family Campground appeared first on Good Sam Camping Blog.
Copyright
© Good Sam Camping Blog