RV Travel News & Blog Articles
Stay up-to-date on RV travel news, products, and trends from around the world.
Temple View RV Park in the Heart of St. George, Utah
Temple View RV Park is in the heart of St George, Utah. It's convenient to everything — 45 Minutes to Zion National Park and a short drive to Las Vegas!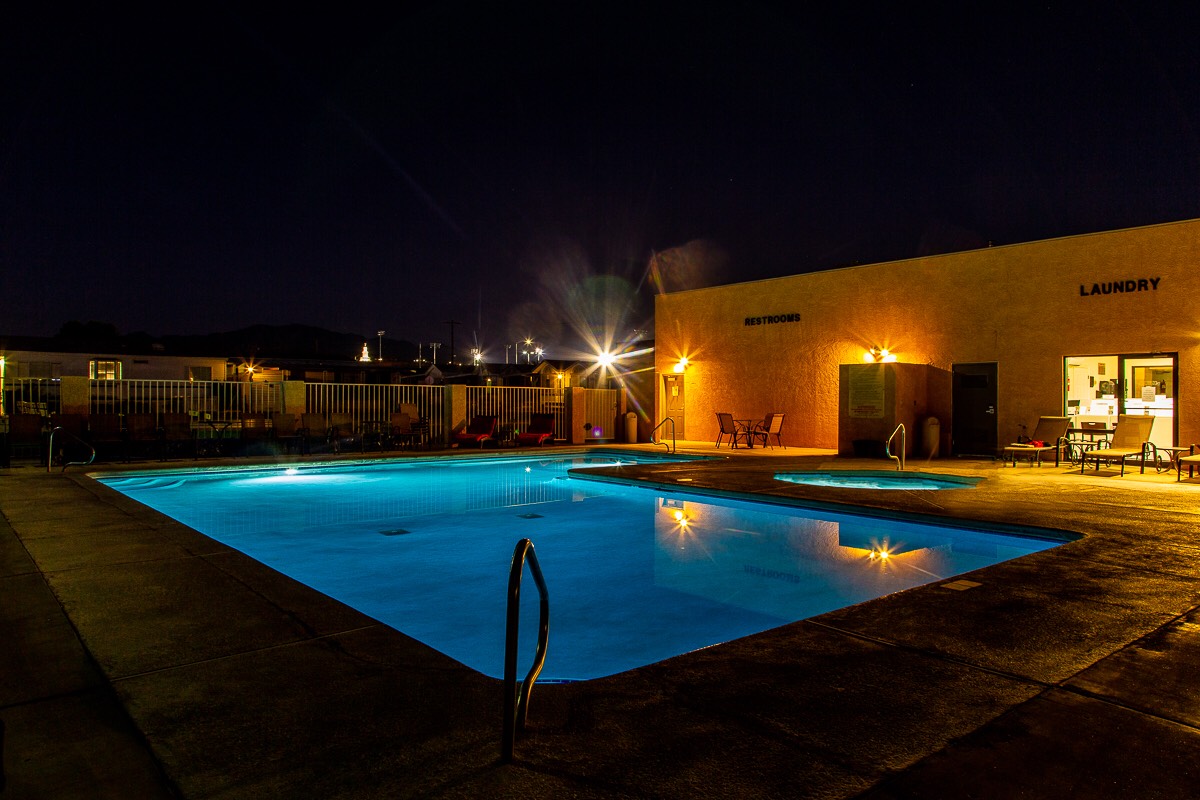 Pool at McArthur's Temple View RV Park.
Enjoy the park's year-round heated pool and hot tub, clubhouse, bathrooms, showers, laundry facilities, putting green, billiard tables and more…
Consistently ranked as one of the fastest growing cities in the nation, St. George, Utah provides an ideal mixture of big-city appeal and small-town feel. The city has become a popular retirement destination and a favorite getaway spot for those seeking pleasant weather, unrivaled scenery and year-round recreation. You will not be disappointed in your surroundings when you choose McArthur's Temple View Southern Utah RV Park over other nearby RV parks.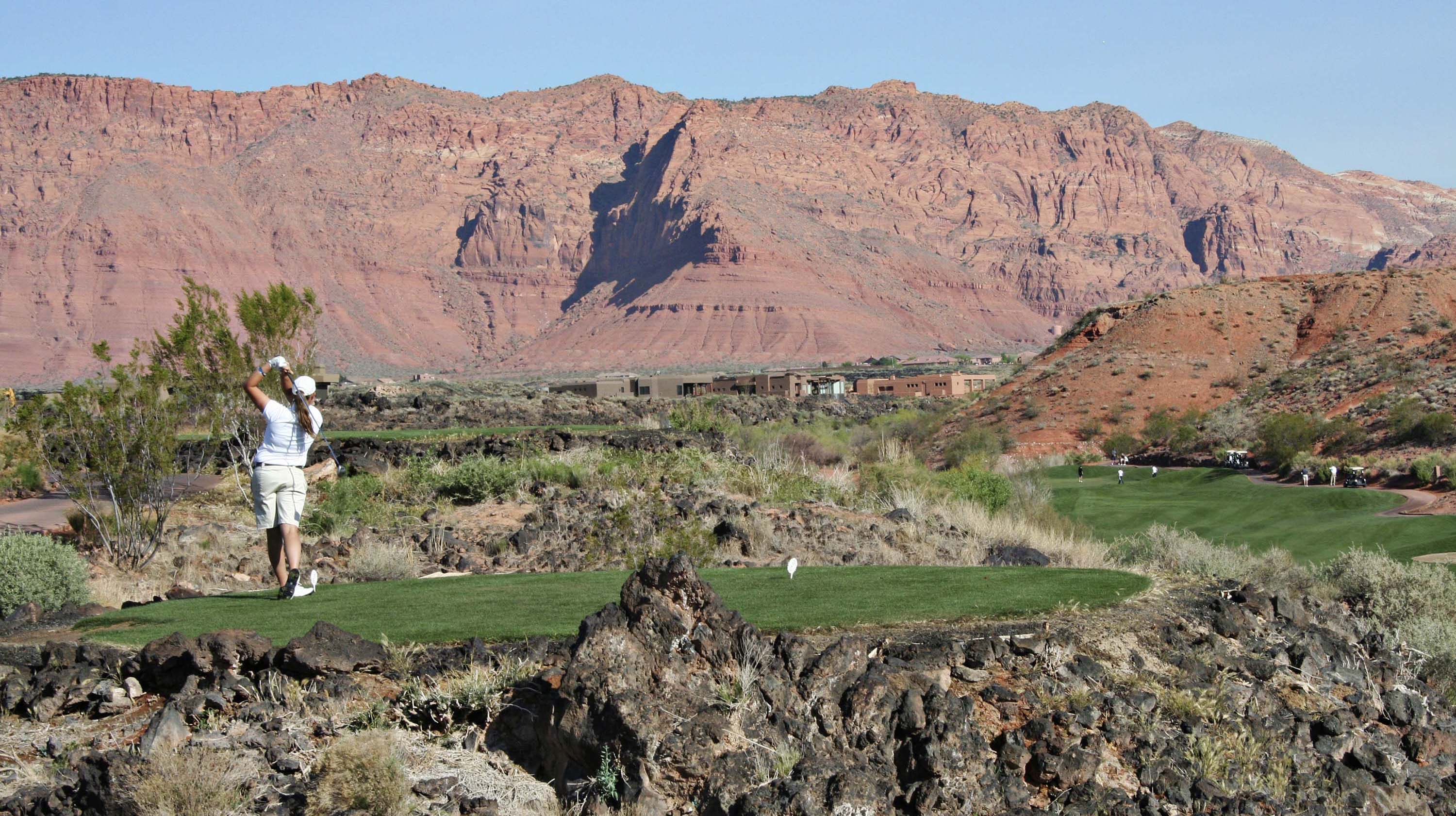 Golfing in St. George, Utah. Photo: Getty Images
Located in the southwest corner of Utah, St. George is the gateway to many spectacular scenic wonders, including Zion National Park, Bryce Canyon National Park, Cedar Breaks National Monument and the North Rim of the Grand Canyon. Closer at hand, visitors will find Snow Canyon State Park and Red Cliffs Recreation Area, two spectacles of southern Utah's signature red rock scenery. In addition to its sandstone spectacles, St. George is near popular alpine recreation areas, including the Pine Valley Mountains and Brian Head Resort, the highest elevation ski area in Utah.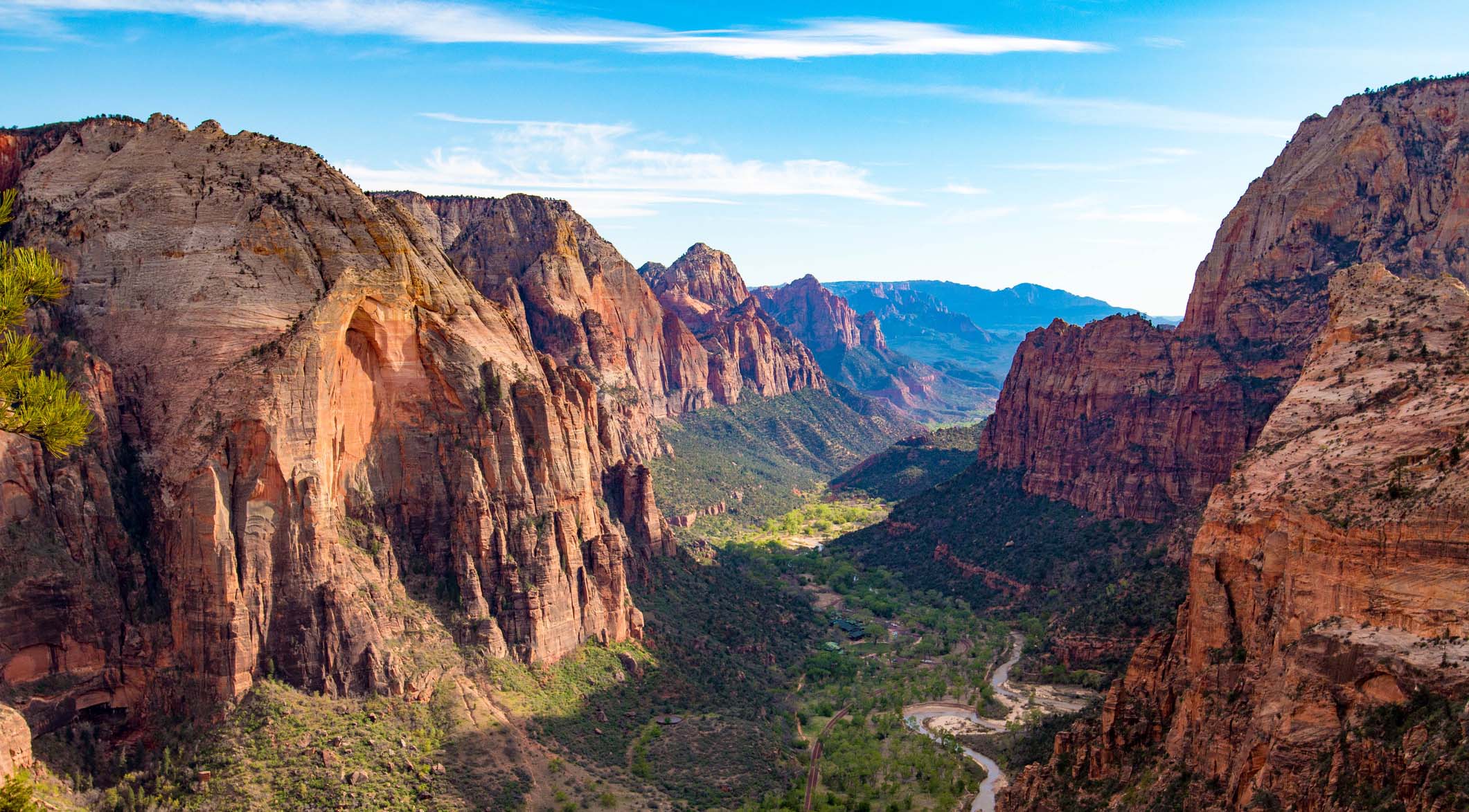 View from Angels Landing in Zion National Park. Photo: Getty Images
For families, the St. George Dinosaur Discovery Site at Johnson Farm and St. George Children's Museum combine with a wildlife museum, nature center, aquatic center and multiple local hikes to petroglyph sites for a complete family getaway.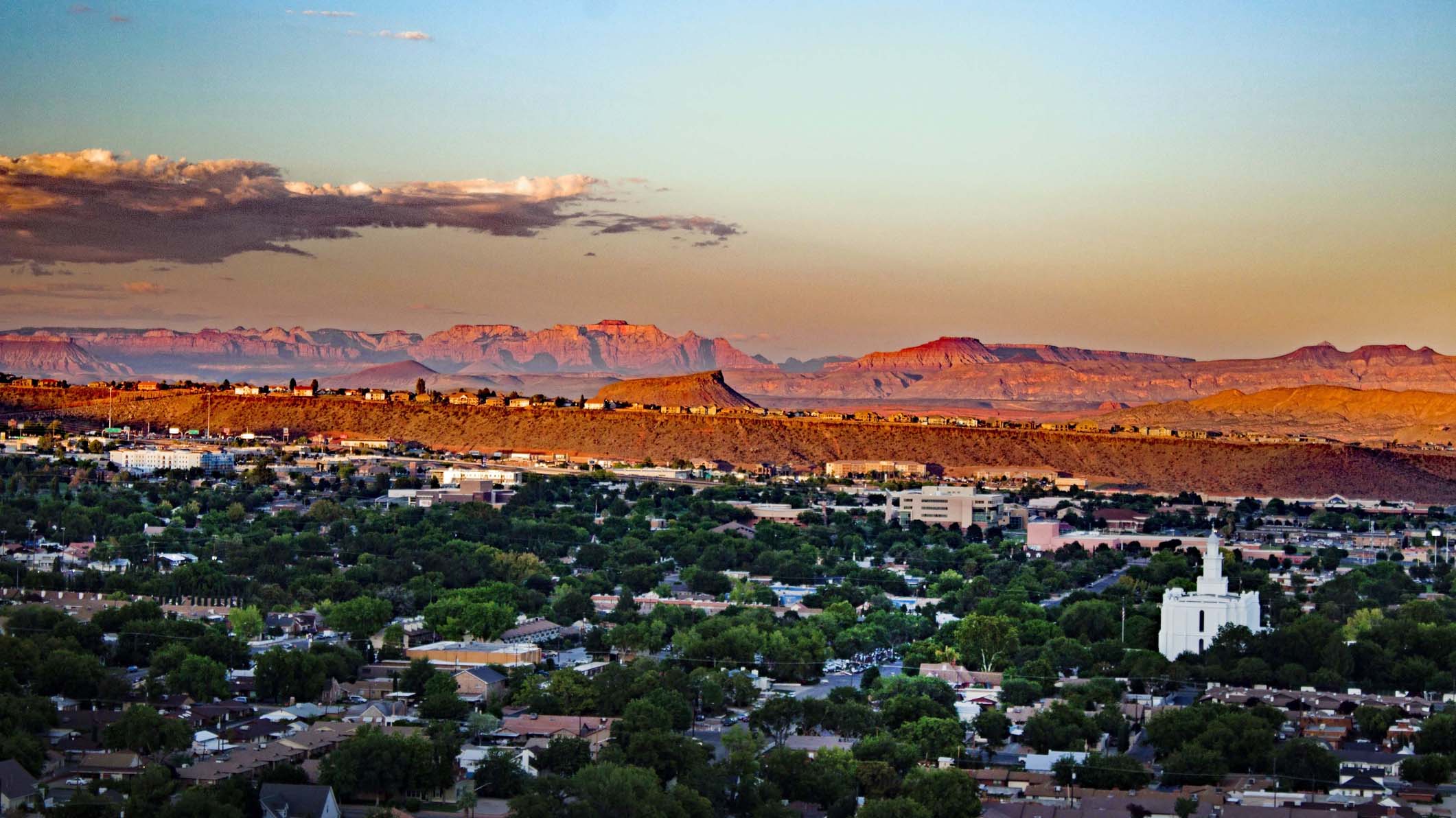 Saint George at sunset. Photo: Getty Images
Before your visit, consult this list of the Top Ten Things to See & Do while in St. George.
Make Temple View RV Park your next destination. Call 800-776-6410.
The post Temple View RV Park in the Heart of St. George, Utah appeared first on Good Sam Camping Blog.