WEnRV travel news, products, and industry trends
Stay up-to-date on RV travel news, products, and trends from around the world. Stay updated on all RV news from many online source, on WEnRV.com
2 minutes reading time
(498 words)
Welcome to Lake Pines: A Family-Centered Retreat in Georgia
Situated on 20 acres of pine forest, Lake Pines RV Park & Campground welcomes visitors with a family-centered retreat away from the busy world in Columbus, Georgia, since 1967.
Lake Pines RV Park & Campground offers full-service hookups, dump station, propane, 30- and 50-amp service and many more amenities to make your stay enjoyable and comfortable.
In 1967, Ralph and Jean Gilbert opened up 20 acres of land to their camping club and other camping enthusiasts, creating a nature lover's paradise. Fifty years later, Lakes Pines Campground and Event Center has become more than just a campsite shared among friends — it has grown into a legacy for generations of outdoor enthusiasts to love.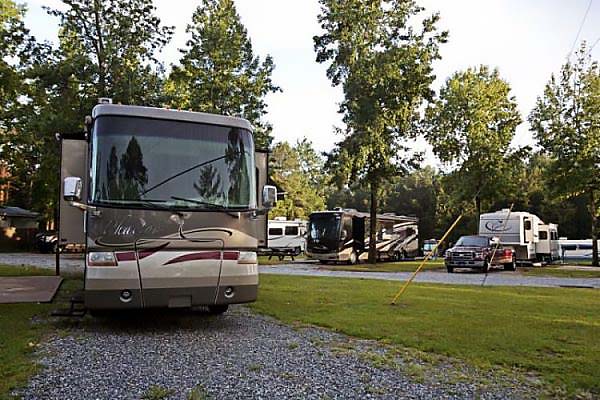 Lake Pines RV Park & Campground
With just a short drive, you can visit the many beautiful outdoor attractions the area has to offer. Guests can choose from whitewater rafting the Chattahoochee River, hiking Pine Mountains' 23 miles of trails, visiting the state-of-the-art National Infantry Museum or ziplining from Georgia to Alabama, 1,200 feet of exhilaration.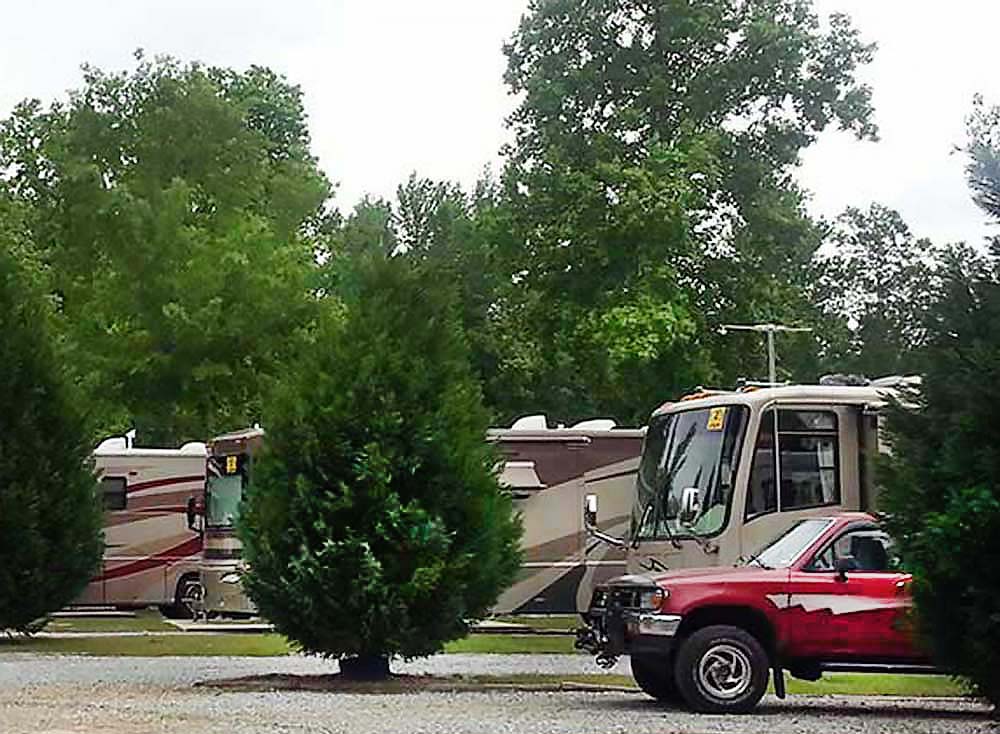 Lake Pines RV Park & Campground
Lake Pines also is home to its own Event Center. Whatever the occasion, the Lake Pines Event Center can host your event. Management has transformed the hay barn into the perfect stage to host a wedding, a corporate or private event. From the tack room leather and antique stone fireplace to the drop lights strung from the ceiling that twinkle like a sky full of stars against the stained-glass windows, each carefully considered element gives the barn an old-world feeling with a modern touch for your event.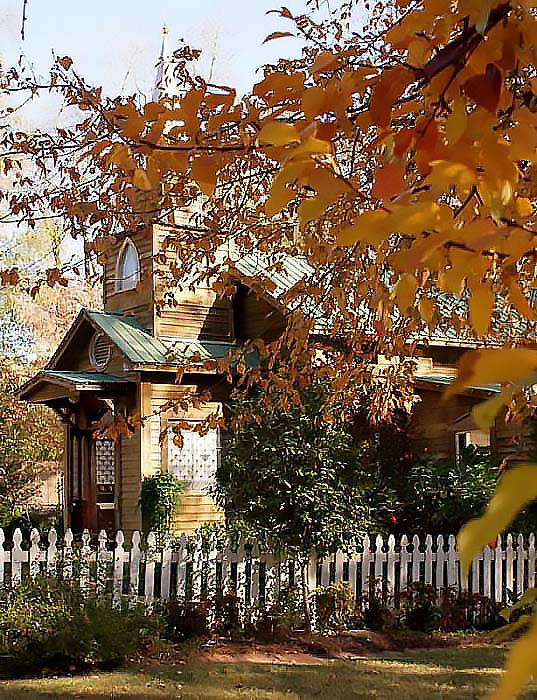 Chapel at Lake Pines RV Park & Campground Wedding Chapel.
In 1997, Lake Pines' wedding chapel was completed, offering brides the opportunity to be married indoors or outdoors on site. The wedding chapel is a perfect blend of old and new. The old church steeple is from Hiawassee, pews from Whitewater Baptist Church in Oglethorpe and wainscoting from an old post office in Charing. Each piece was rescued from the debris and refurbished to craft a building as beautiful as the stories that are now created within it.
The most recent addition to Lake Pines Event Center has been the Lillie House, an early 19th-century shotgun-style house. The Lillie House boasts architectural pieces from across the state, such as the majestic Corinthian columns from Columbus' original antebellum courthouse. This picturesque house, with a capacity of 45 (seated) to 80, is the perfect setting for bridal luncheons, showers, teas and especially wedding day preparations.
Lake Pines RV Park & Campground has so much to offer as a family camping destination. Enjoy our swimming pool, catch-and-release fishing, hiking trails and lots of choices for planning a wedding or special occasion. The only decision you have to make now is when you want to visit. Call 706-561-9675 or go online lakepines.net to book.
Discover more about the Columbus area here.
The post Welcome to Lake Pines: A Family-Centered Retreat in Georgia appeared first on Good Sam Camping Blog.
Copyright
© Good Sam Camping Blog