WEnRV travel news, products, and industry trends
Stay up-to-date on RV travel news, products, and trends from around the world. Stay updated on all RV news from many online source, on WEnRV.com
8 minutes reading time
(1569 words)
Winter Camping in the Pacific Northwest
Winter camping in an RV can be a gratifying experience, especially in parts of the US where the weather is snowy and cold, but not extreme. But finding this balance is a challenge. In the Great Lakes region, stunning snow-covered landscapes provide a wonderland setting, but extreme weather fluctuations can make for risky winter RVing. Southern states offer winters so mild you can enjoy summer activities in the off-season — like biking or boating — but these locales lack the wintry backdrop we picture at the mention of winter camping. 
The Pacific Northwest (PNW) is an exciting middle-ground. The colder environment allows for a proper winter experience, but it's often milder — wet instead of iced-over, snowy at high elevation but usually temperate once out of the mountains. Then there's the coast which offers its own unique winter camping experience. 
So if you get the winter RV camping bug this season, consider a PNW adventure, and prepare with these winter RV camping and travel tips.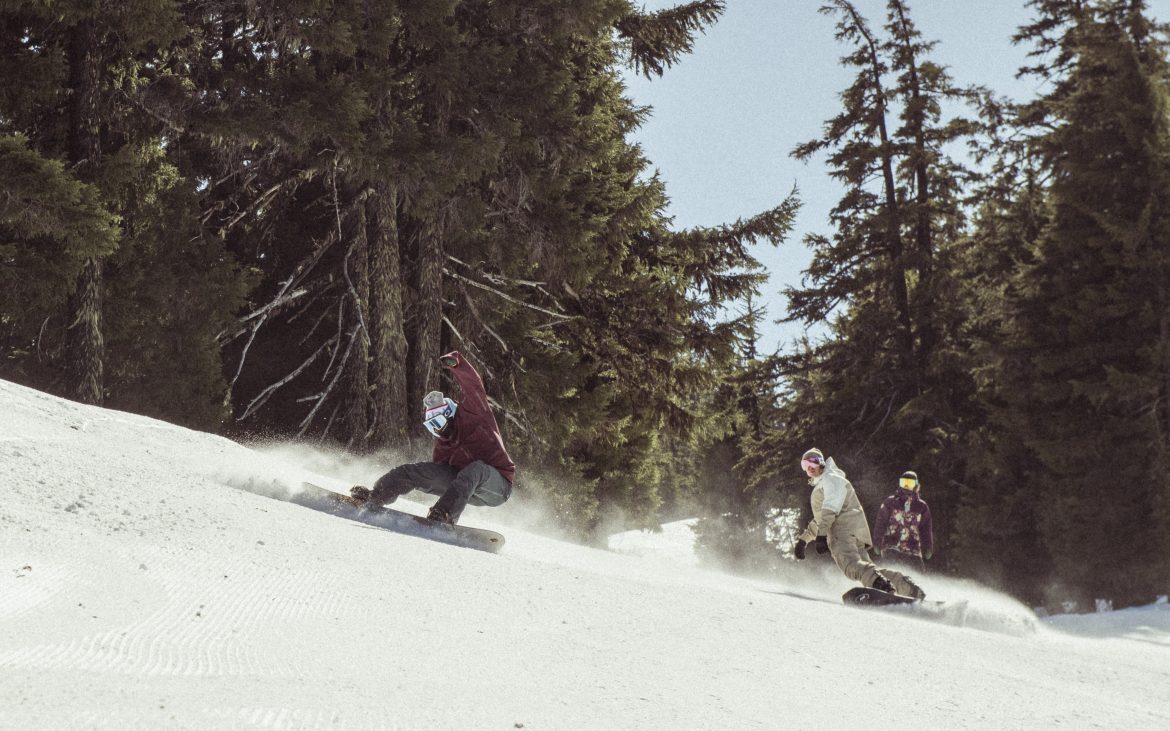 Leave the house prepared for winter camping.
Winter RVing requires some additional forethought before hitting the road, even in the PNW where winters are comparatively milder. Without proper preparation, you and your RV could be at risk. Prep for the road and campsite with these recommendations. 
Plan for wet conditions as much as cold conditions. 
Rain is likely in the winter months of the PNW, with some parts of Washington receiving up to While many winter RVers are thinking about sustaining themselves through colder temperatures, PNW travelers should have rubber boots, good-fitting rain gear, pop-up tents, tarps, and old towels to wipe off mud. Also, general comfortability driving on wet roads goes highly recommended. 
Keep your RV warm.
The addition of weather stripping to doors and windows and recaulking externally where needed prevents outside drafts from entering the RV and sapping heat. Also, consider an electric or propane space heater. While most RVs have a built-in furnace, supplemental or backup heating systems are a plus. Check out more helpful RV warming hacks here. 
Bring the proper equipment.
Plan for lower temperatures for you and your rig. Essential items include warm clothing and blankets, a reliable supplemental heating system, and emergency supplies like extra food and water, a first aid kit, and flashlights. When camping in more remote locations, consider a physical map or designated GPS. Plus, it's always a good idea to bring along a shovel and other tools in case you need to dig the snow away from your RV or towing vehicle. 
Find a suitable campsite. 
Many campgrounds in the PNW remain open during the winter months–especially those at lower elevations. But at times you may need to find a more remote spot to set up your RV–whether in the surplus lot of a campground, a rest stop, a parking lot, or even boondocking. When camping in the winter, aim for areas well populated and public. 
Have a backup emergency plan.
Even in the mild-wintered PNW, emergencies occur. Whether in the form of unexpected storms, cold weather, or slippery roads that lead to a flat tire, an interruption can both delay your plans and, at worst, put you in danger. That's one reason why you travel and stay in public areas where professional help isn't far. 
Before leaving, evaluate your backup plans. Roadside assistance protects your wallet and keeps you connected to a helpful service line should you have any issues on the road. 
And for more serious situations?
Good Sam TravelAssist is your safety net when it comes to medical emergencies that occur while traveling, ensuring your RV is returned to your home free of charge should you be unable to return it home.  

Popular destinations, less-known locales, and booking early
The PNW is a constellation of beautiful, exciting, and memorable destinations. And with plenty of campgrounds open throughout the year, there's no reason why you can't take advantage of the slower season and hit some perfect spots with less of a crowd. Here are a few recommendations and tips on where to go and where to camp, including the iconic and the lesser-known.  
Popular 
Winter is the perfect time to see many iconic, popular PNW locations with less of a crowd. While typically full of visitors in the summer seasons, these are often accessible in the winter with campground options nearby. 
Mount Rainier National Park in Washington
: If you're headed to see this iconic national park, check out the campground at
Rainier Wings/ Packwood RV Park
, which is in close proximity to the park and within walking distance of the nearest town. Open year-round.
Redwood National and State Parks in California:
Perhaps the most iconic of all PNW destinations are the redwood forests in California and southern Oregon. The only issue? Plan for lots of rain–though that likely means few other visitors. Stay at
Village Camper Inn RV Park
. 
Olympic National Park in Washington:
The rainforest of the West, Olympic National Park is beautiful year-round with multiple coastal rivers and abundant mountain ranges. Stay at
Elwha Dam RV Park
for a truly immersive winter experience. 
Smith Rock State Park in Oregon:
If you need a break from the rain, Smith Rock State Park in central Oregon's high desert is a winter destination worth visiting. With a central location in Bend, OR,
Bend/Sisters Garden RV Resort
is a mid-length drive to Smith Rock State Park.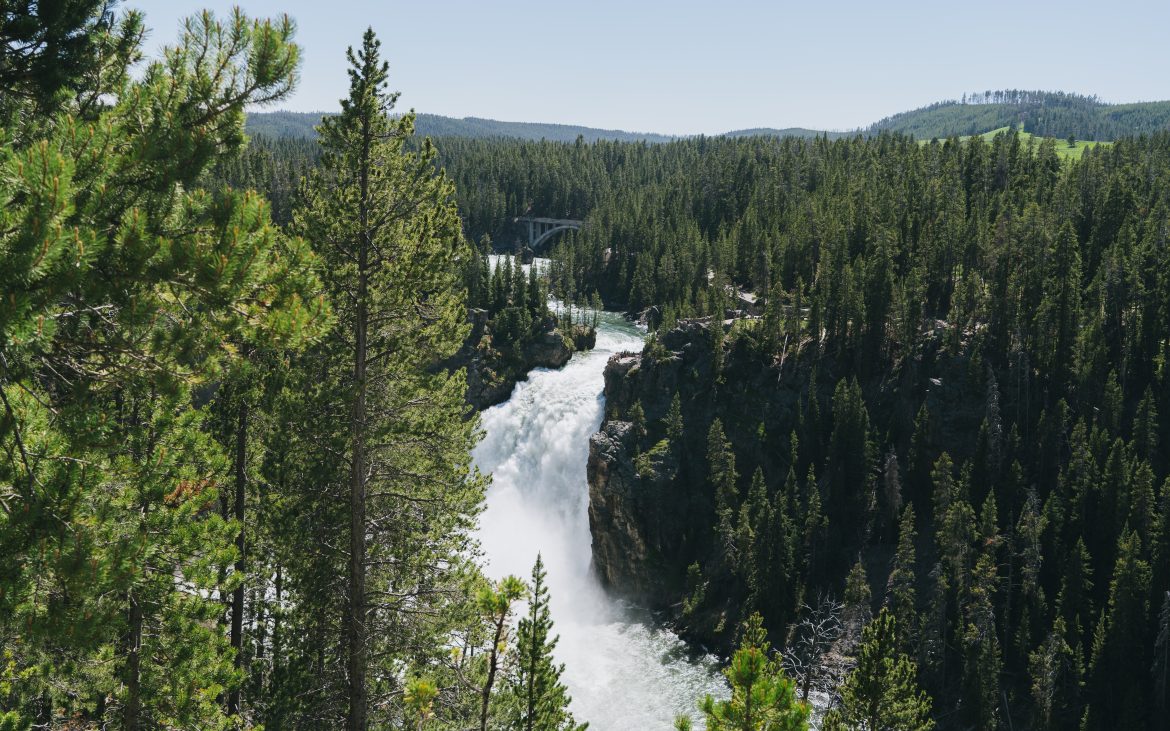 Lesser-known 
Check out these winter camping destinations in the Pacific Northwest that are off the beaten path. Some of the less-touristed destinations include:
Palouse Falls State Park in Washington:
Palouse Falls is as incredible in the winter as in the summer. Prepare for stunning geography and a waterfull unlike else. It's quite off the beaten path, so  take a tow vehicle once you've set camp at [INSERT CAMP]
Mount Baker-Snoqualmie National Forest in Washington
: Find endless opportunities for winter camping, backpacking, and hiking at this vast national forest It's a great destination for those seeking a more remote and wilderness-like experience. Set up home base at
Horsehoe Cove Campground
.  
Wallowa-Whitman National Forest in Oregon
: In eastern Oregon, this national forest covers more than 2.3 million acres and is a great destination for winter camping. Stay at
Grande Hot Springs Resort
for spacious camping and hot pools. 
Rogue River-Siskiyou National Forest in Oregon and California
: Think isolated wilderness with incredible views, more than 1.8 million acres, and great winter camping and outdoor adventure opportunities. Stay at
Turtle Rock RV Resort
. 
Deschutes National Forest in Oregon
: Visit the high desert of Central Oregon. This national forest offers great winter camping, hiking, and backpacking. 
Book early
With so many campgrounds open all year, finding a suitable campsite should be fairly straightforward. But it also often means more people camping. That's why reserving early is a must. Automatic reservation systems are more common among campgrounds and make for easy booking.
Also remember campsite scouting is a year-round endeavor: As you travel and camp, keep a list of campgrounds and campsites to reserve on your next excursion. In situations like this, it's okay to covet thy neighbor a bit. 

Additional Concerns 
While winter RV camping can be a lot of fun, it can also be dangerous if you aren't properly prepared. Here are a few final tips to consider to ensure a safe and enjoyable trip:
Check the weather often.
Check the weather forecast of your route and destination before you head out.  Monitor the weather forecast regularly and be prepared to change your plans if necessary. If a storm is forecasted, consider finding a safe place to wait it out rather than continuing to travel. The winds in the PNW can be especially strong, and it's not worth the risk. 
Involve others
Inform friends, family, or neighbors where you're going and when you plan to return, so they know when to expect you. If there's any interruption or irregularity to your trip, call that same contact and let them know there's been a change in plans. 
Research potential closures and routes
Some of the national forests and parks in the Pacific Northwest may have closures or restrictions in place during the winter months. This is typically for safety, or to prevent damage to the trails, or to protect sensitive wildlife habitats. Check to make sure that the area you are interested in is open and accessible.
Plan your route carefully and make sure to avoid any roads that are known to be hazardous during the winter. If you're unsure about the road conditions, check with the local authorities or the highway department for up-to-date information. 
Tires & chains
Make sure your RV is equipped with good tires, (as well as chains or other traction devices). Some roads require chains, and while there's nothing wrong with pulling to the side of the road to wait out the weather, it's better to have these on hand than not. They can help improve your vehicle's traction on snowy or icy roads. 
Freeze protection
Make sure your RV is properly winterized to protect against freezing temperatures. This may include adding antifreeze to your plumbing system and installing insulating materials on windows and doors. 
So if you're looking for some winter RVing this season, head westward, and consider the Pacific Northwest as your temperate winter escape. We've only scratched the surface, and there's plenty of exploring, camping, and RVing ahead.
The post Winter Camping in the Pacific Northwest appeared first on Good Sam Camping Blog.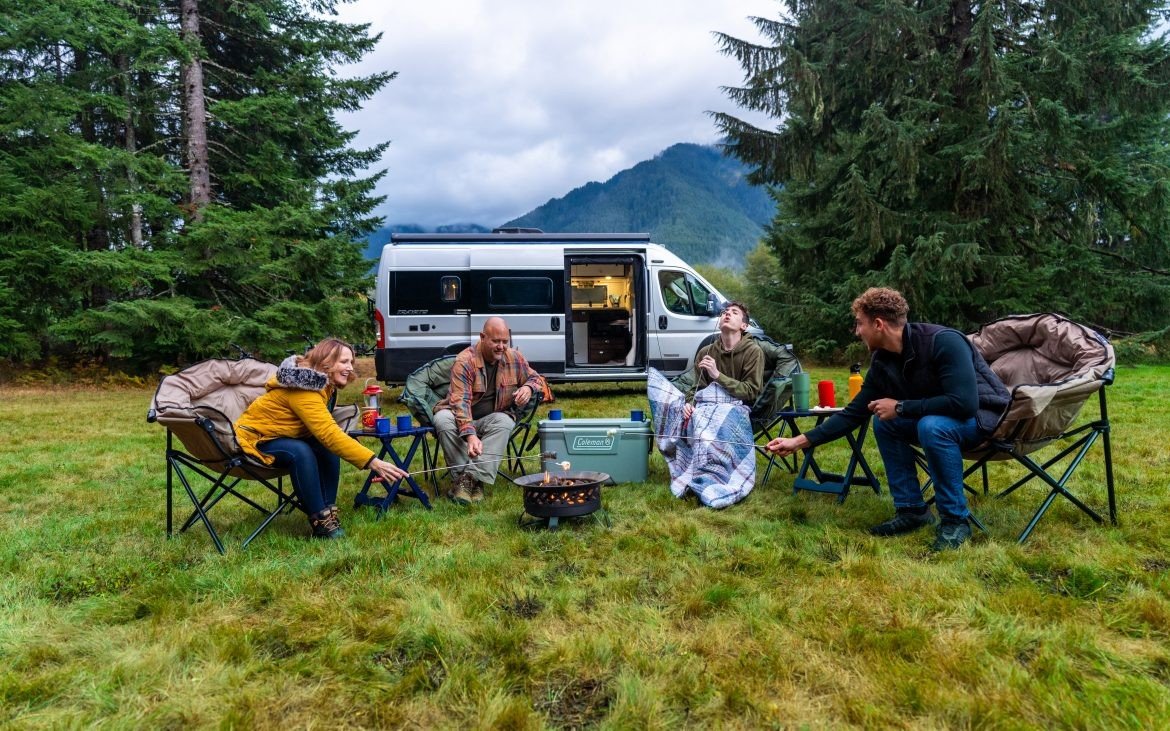 Copyright
© Good Sam Camping Blog