WEnRV travel news, products, and industry trends
Stay up-to-date on RV travel news, products, and trends from around the world. Stay updated on all RV news from many online source, on WEnRV.com
5 minutes reading time
(968 words)
20 Campground Destinations Perfect for Halloween Camping
To add fodder to the argument that fall is the best season for camping, we've compiled a list of twenty incredible campgrounds for Halloween camping and festivities. Not only do these locations love to celebrate Halloween, but they've also organized a slew of family-friendly activities you and your camping neighbors are sure to enjoy. 
Camp Verde, AZ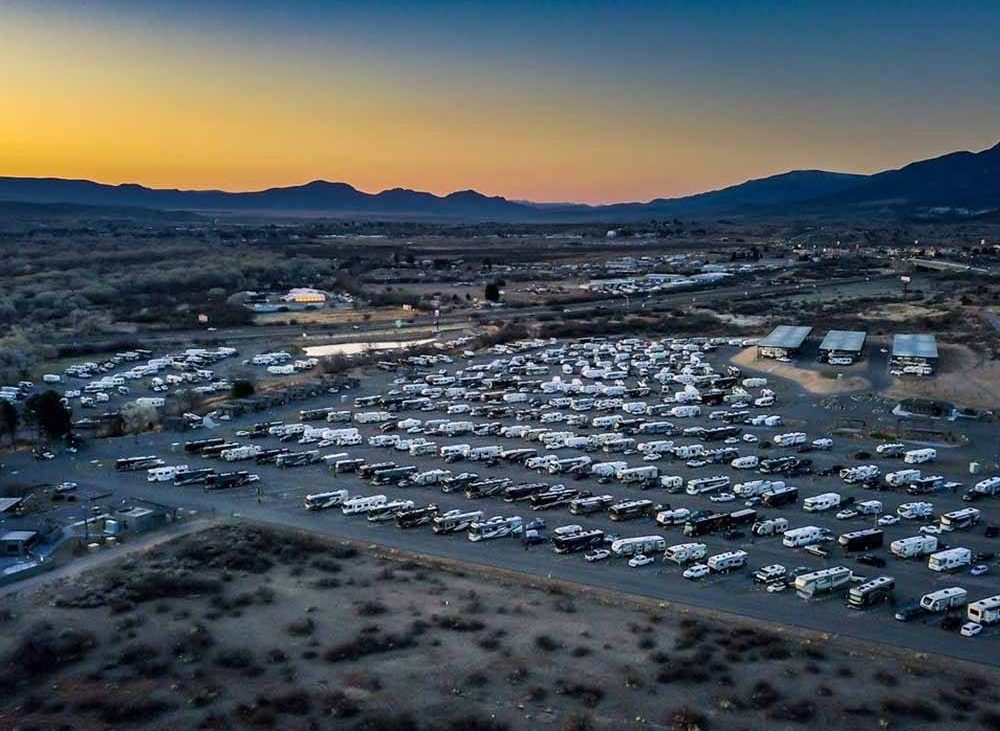 Join Camp Verde from Oct 20-22 or Oct 27-29 for a spooktacular camping weekend that includes Halloween festivities like a haunted river trail, trick or treating, costume contests, hay rides, site decorating contests, and more. 
Ehrenberg, AZ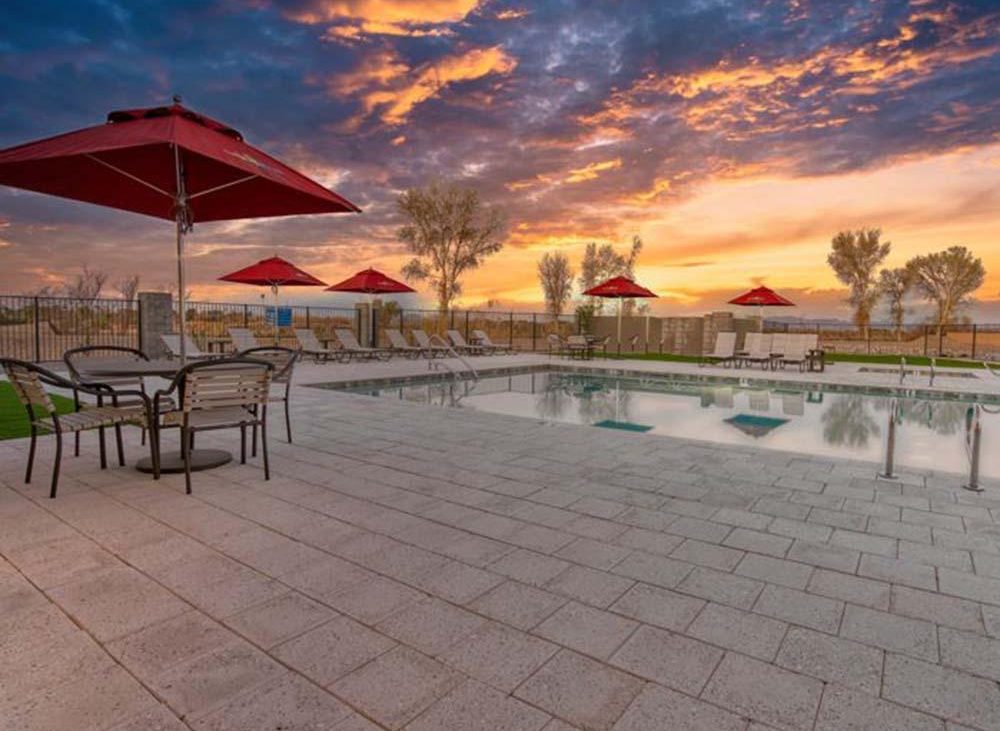 Head to River Sands RV Resort the last weekend of October for an outdoor Halloween celebration featuring a site decorating contest, a K9 costume parade, a pumpkin carving contest, a spooky tie-dye, a costume contest, and more!
Glen St Mark, FL
It's one thing to celebrate the weekend before Halloween, but it's something truly special to host Halloween-themed events every weekend of the month of October! And that's exactly what Island Oaks RV Resort does, giving you and your family and traveling companions more ways to celebrate Halloween in October. 
Monster Mash Bash | Island Oaks RV Resort
Jack O' Lantern Jubilee | Island Oaks RV Resort
It's Just a Bunch of Hocus Pocus | Island Oaks RV Resort
Spooky Island Halloween | Island Oaks RV Resort
River Ranch, FL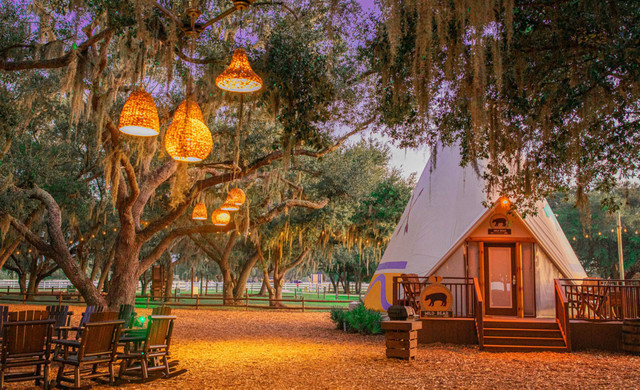 Check out all Westgate River Ranch Resort and Rodeo has to offer while hosting The Haunting of River Ranch, which occurs every Friday and Saturday, starting September 29. 
Sturbridge, MA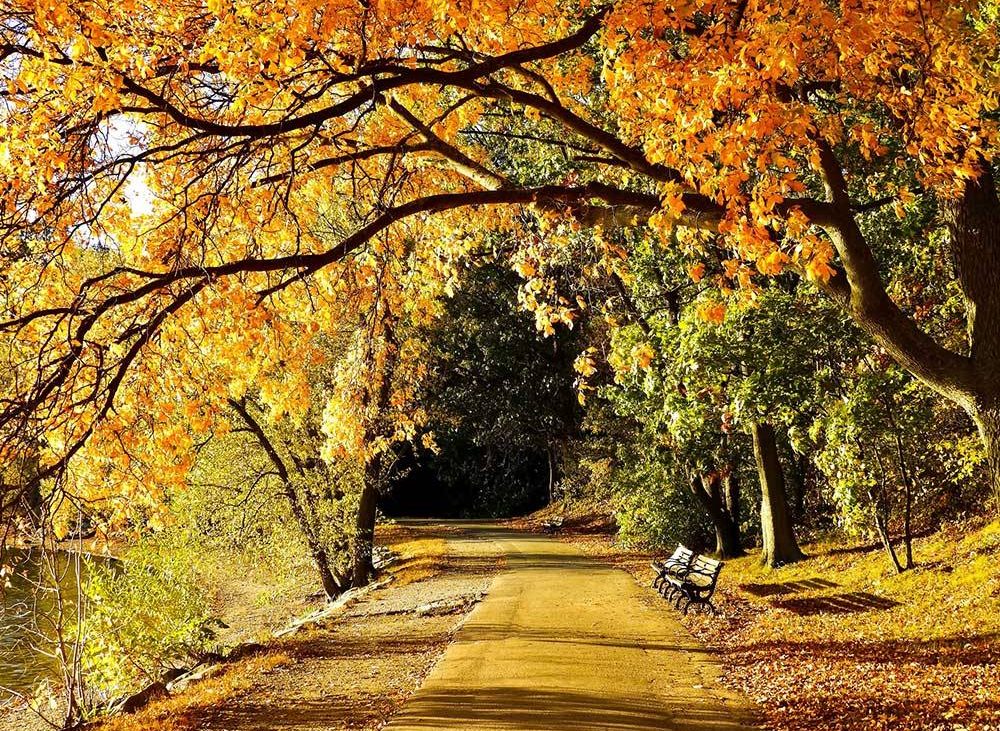 Pine Lake RV Resort & Cottages hosts Halloween themed activities each weekend of October, including such events as the Feed the Zombies Food Drive, Ghoulish Critter Weekend, and Monster Mash Weekend. Plus, Pine Lakes includes a dedicated haunted house featuring 5-20 automatons!
Frankenmuth, MI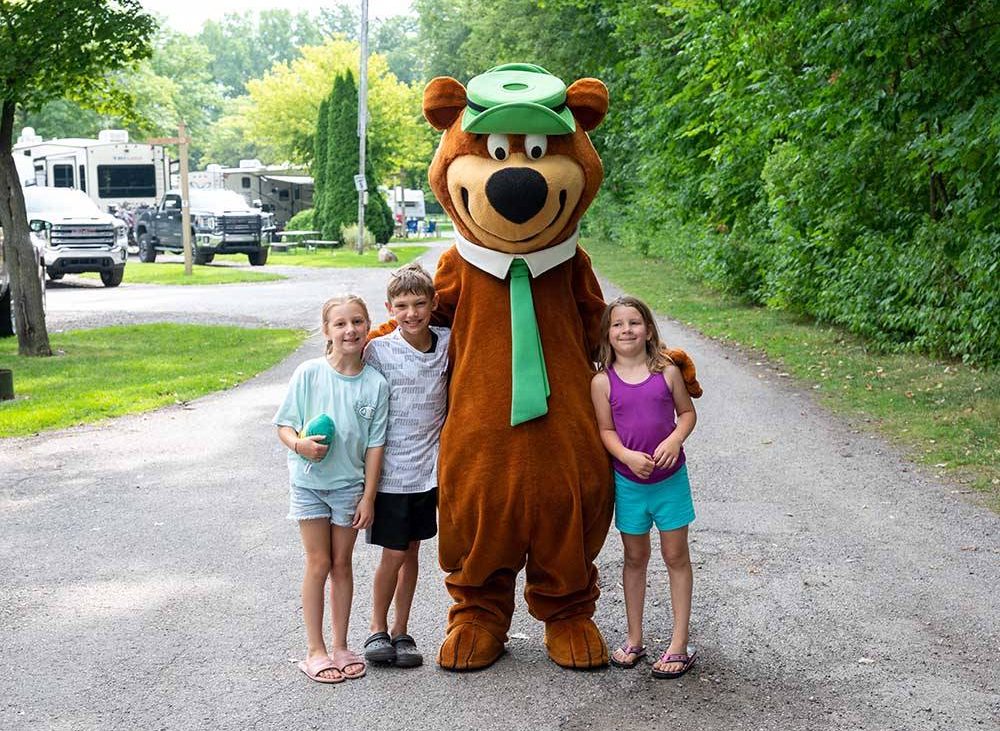 Visit Frankenmuth Yogi Bear's Jellystone Park any weekend in October and participate in Halloween-themed activities like pumpkin painting, trick or treating, and campsite decoration awards. 
Traverse City, MI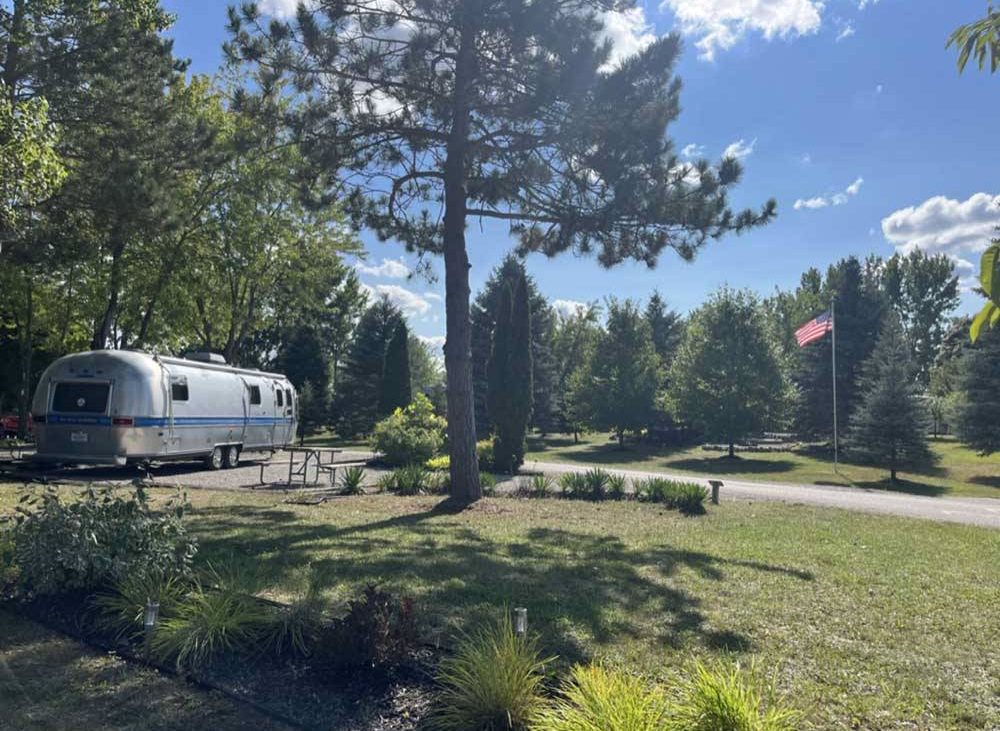 Head to northern Michigan and find Holiday RV Park & Campground where, for two weekends in October, you can enjoy haunted forest hay rides, site decorating contests, trick or treating, and more Halloween-themed fun, perfect for the family.  
Brook Park, MN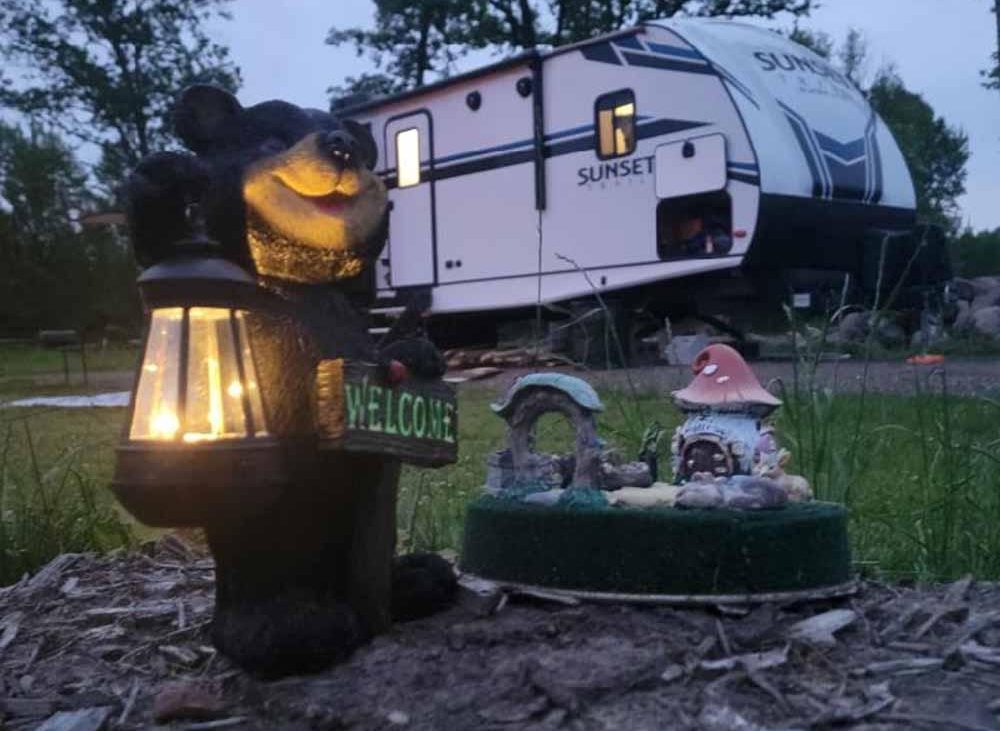 It just so happens that a favorite camping destination, Ringler Family Campground, also maintains and operates one of the best haunted house locations in Minnesota. Visit the Haunted House in Brook Park and get ready for a few spooks you won't soon forget!
Four Oaks, NC
Camp at Raleigh Oaks RV Resort and Cottages around October 28, and join them that evening for Halloween activities like campground trick or treating, a haunted house, and costume karaoke!
Roswell, NM
Head to Trailer Village RV Park if traveling through New Mexico and join this brand new Good Sam Campground for Halloween-themed activities. They will be on-call to host costume trick-or-treating with young visitors and karaoke and bingo in their clubhouse for adults!.
Saugerties, NY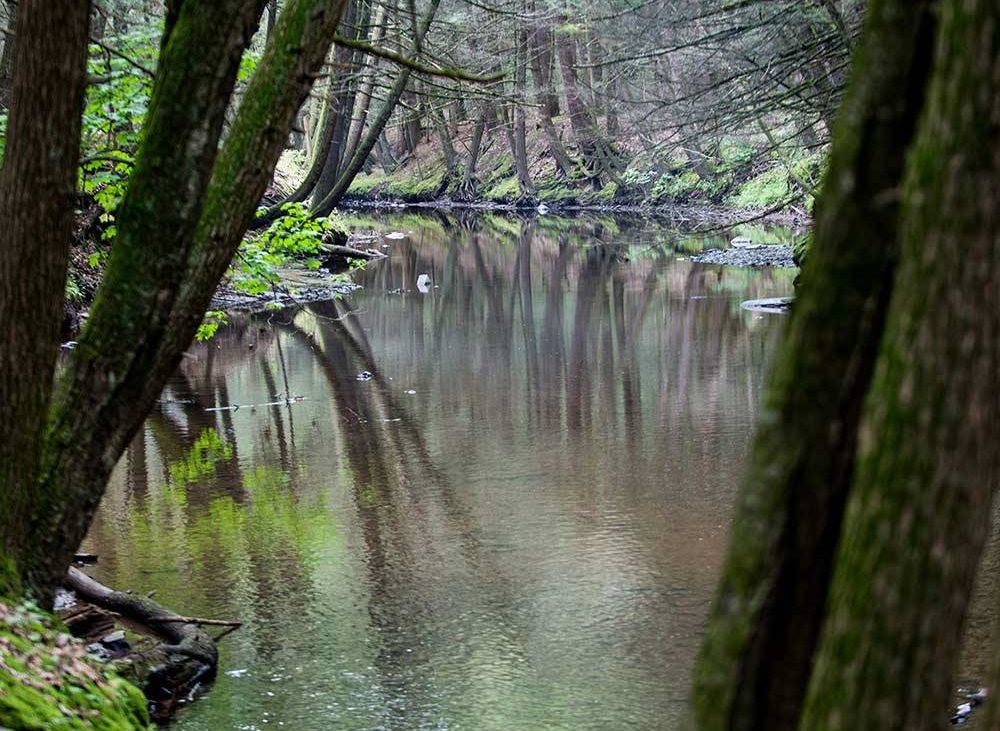 What better place to celebrate Halloween than at the namesake of one spooky tale? Rip Van Winkle Campgrounds hosts two early Halloween celebrations, September 22-24 and September 23-25.  Bring your decorations and costumes and join in on a site decorating contest, a Halloween parade, trick-or-treating, a haunted trail, and more.  
Manheim, PA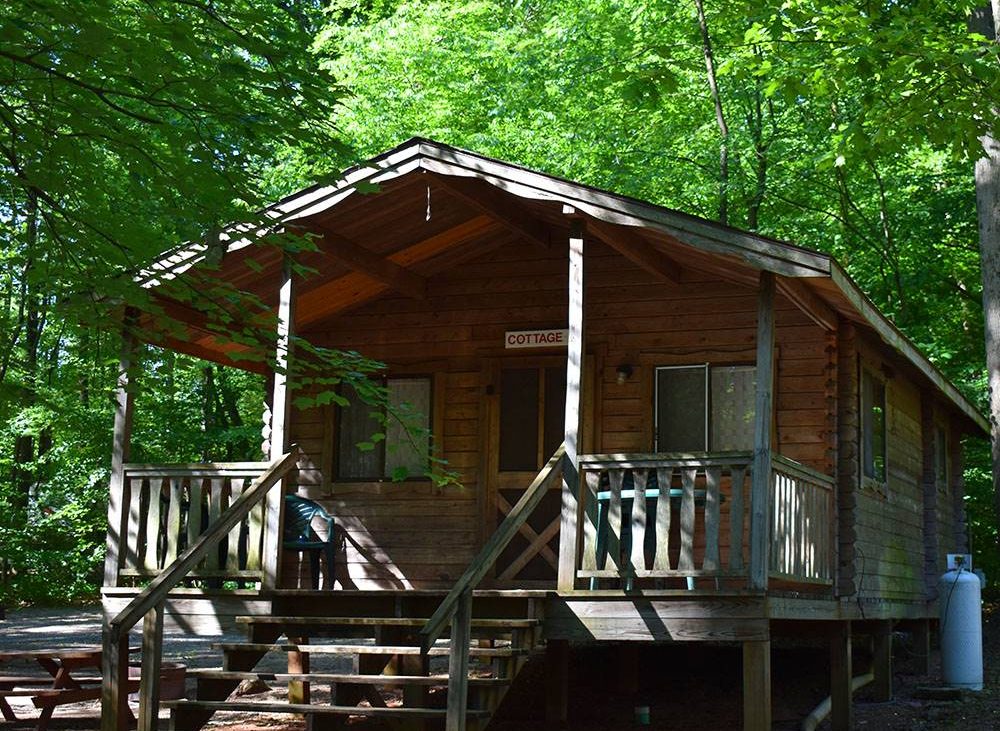 Halloween is celebrated big at Pinch Pond Family Campground, where they have a haunted house, host trick-or-treating, and also include wagon ride! Great fun for the whole family.
Portersville, PA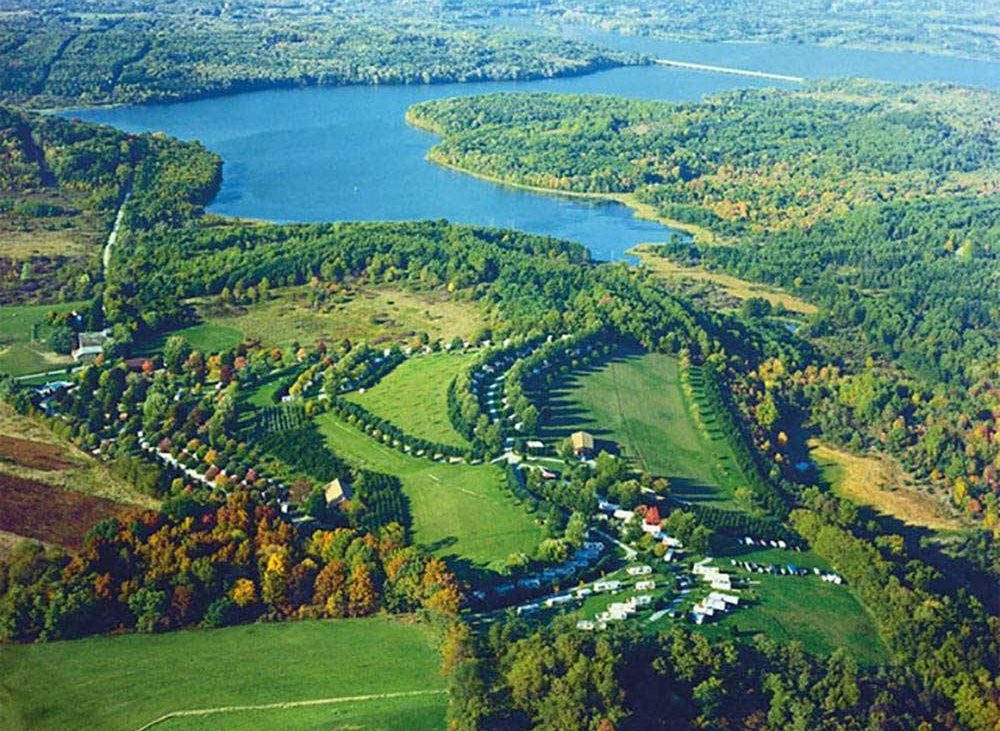 Check out the monthly event calendar for Bear Run Campground and head to October, where you'll find two Halloween-themed weekends (Oct 13-15, Oct 20-22) featuring trick-or-treating, a family dance, site decoration contests, and more!
Ashland, VA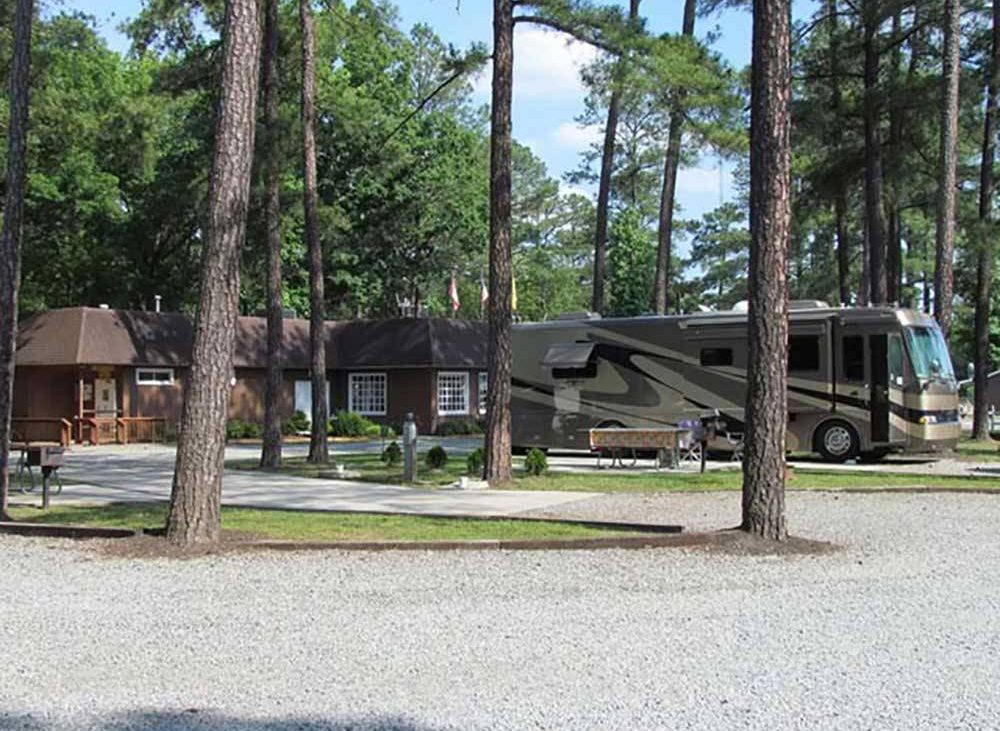 Head to Ashland and Americamps RV Resort where every Saturday in October is a Halloween celebration, featuring trick or treating and costume contests. Halloween weekend will feature all of that plus a Halloween movie on their 377" movie screen. 
Virginia Beach, VA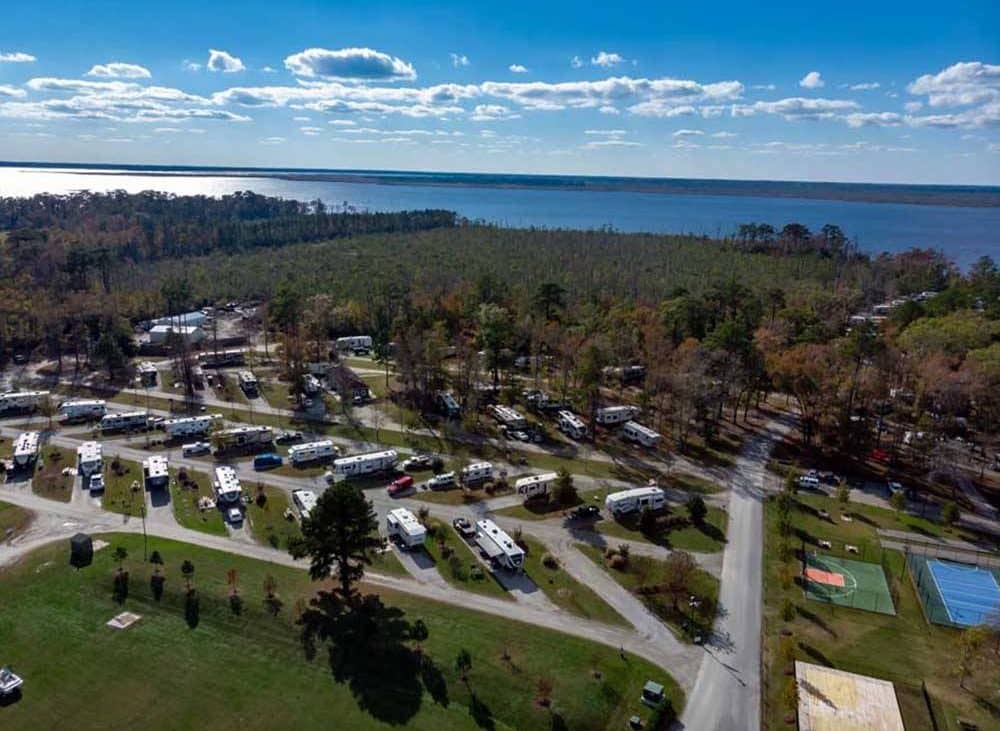 For four weekends in October, North Landing Beach RV Resort will be family-friendly Halloween events, with trick-or-treating occurring every Saturday, plus costume contests, site decorating contests, pet costume contests, and more! Plus, don't miss the haunted maze!
Osseo, WI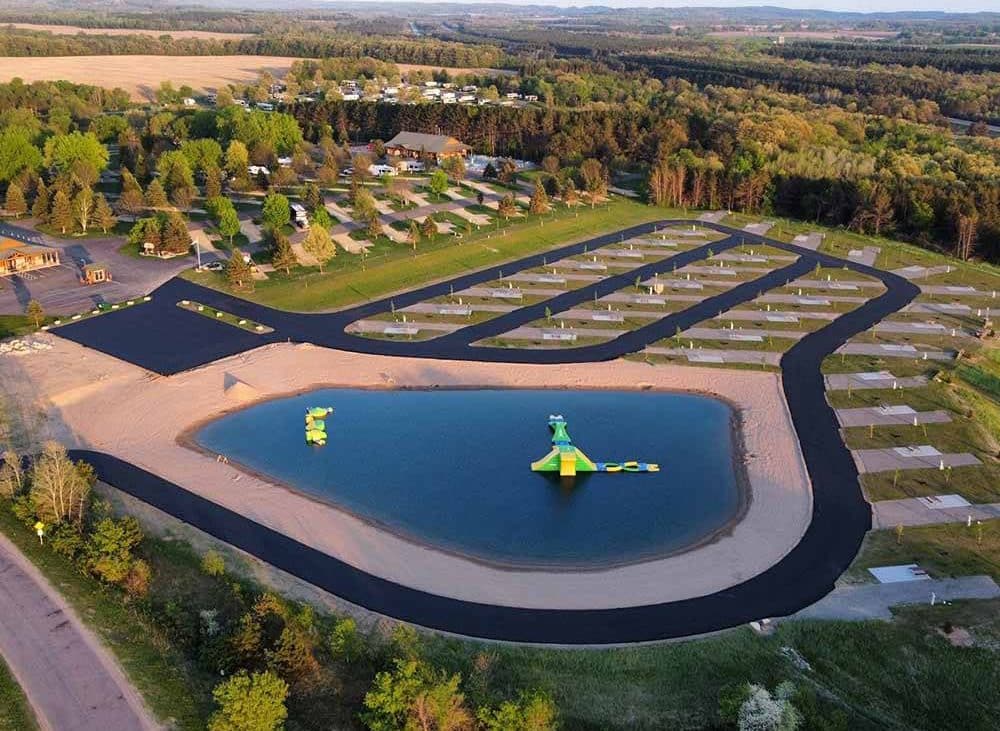 Choose from an incredible five Halloween-themed weekends at Stoney Creek RV Resort, where they start the ghoulish activities all the way back on September 15th! Join in for pumpkin decorating, costume contests, site decoration contests, and more!
Niagara Falls, ON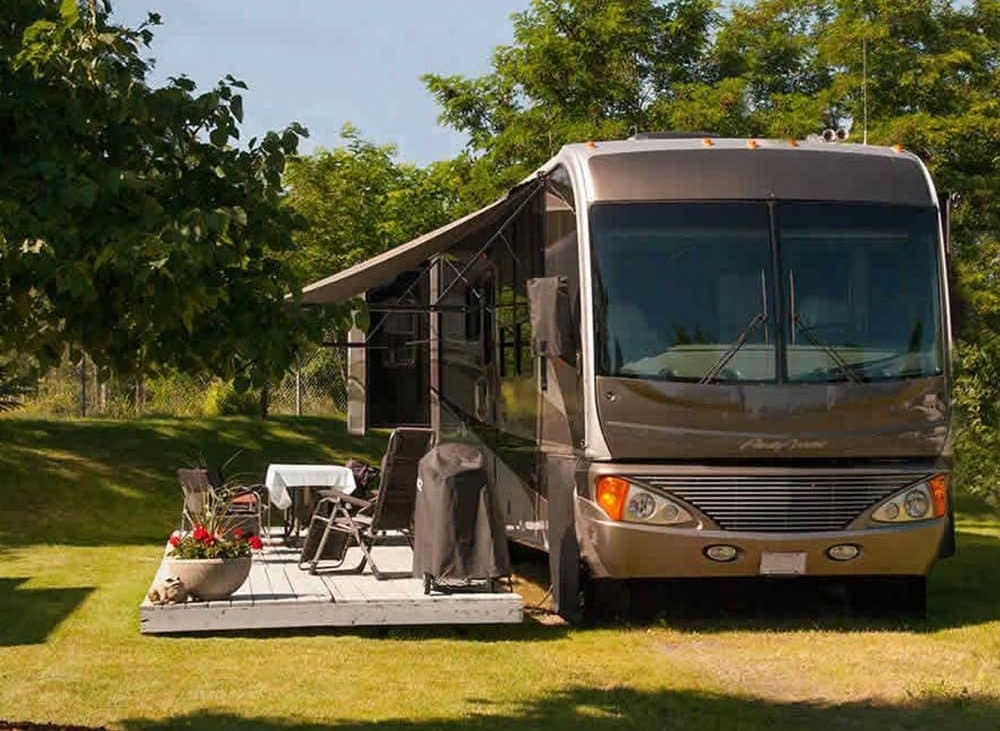 At Campark Resorts, their Halloween attractions are nationally recognized in Canada, and it's well worth your time to venture (if you dare) to Haunt Manor, an elaborate, detail-oriented haunted house and experience, perfect for those who want a top-notch scary Halloween. But nab tickets quick, because an attraction like this sells out quickly. 
These last three parks in PA all celebrate Halloween with three weekends of fun and activities the last three weekends of October!
Gettysburg, PA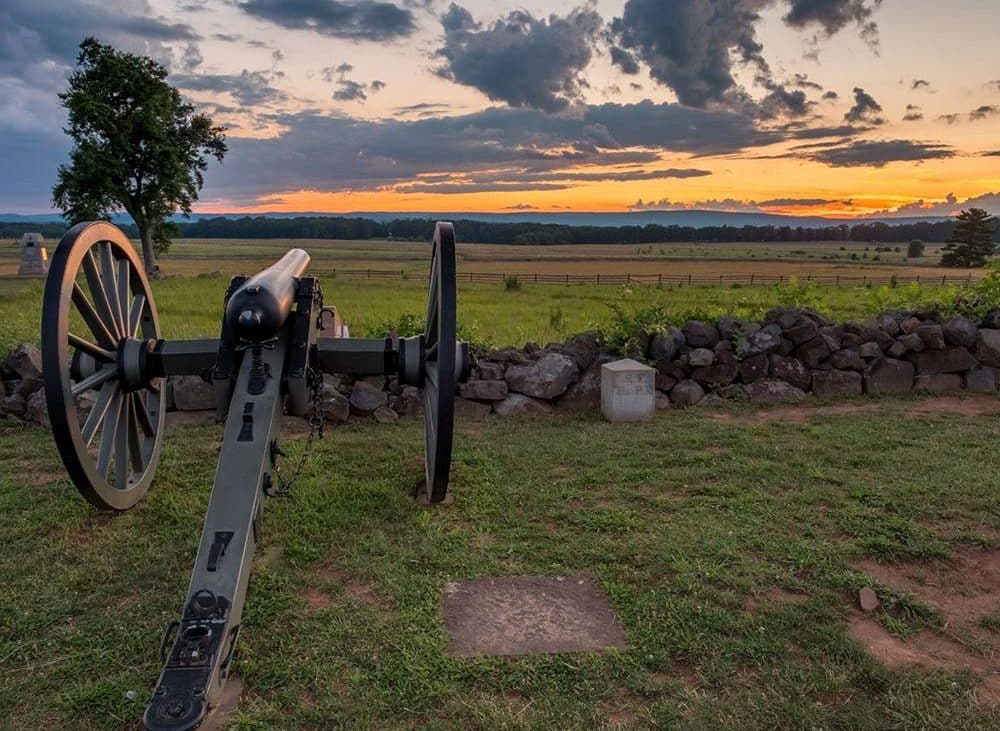 Read up about all Gettysburg Campground has to offer here!
Gettysburg, PA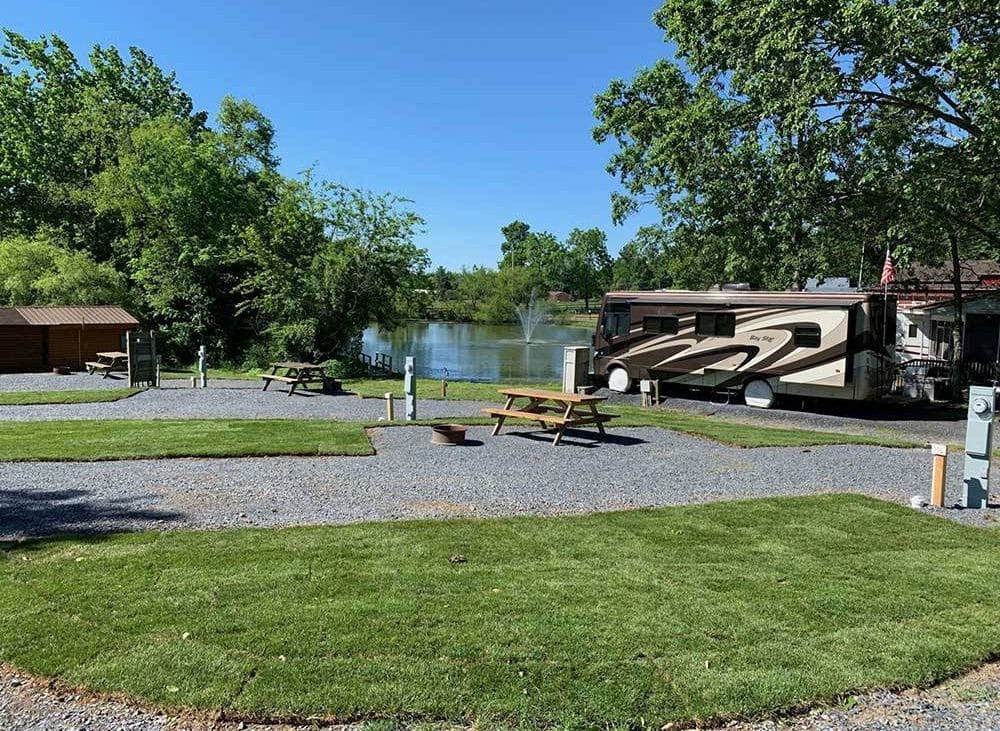 Read up about all Artillery Ridge Camping Resort has to offer for Halloween here!
Elizabethtown, PA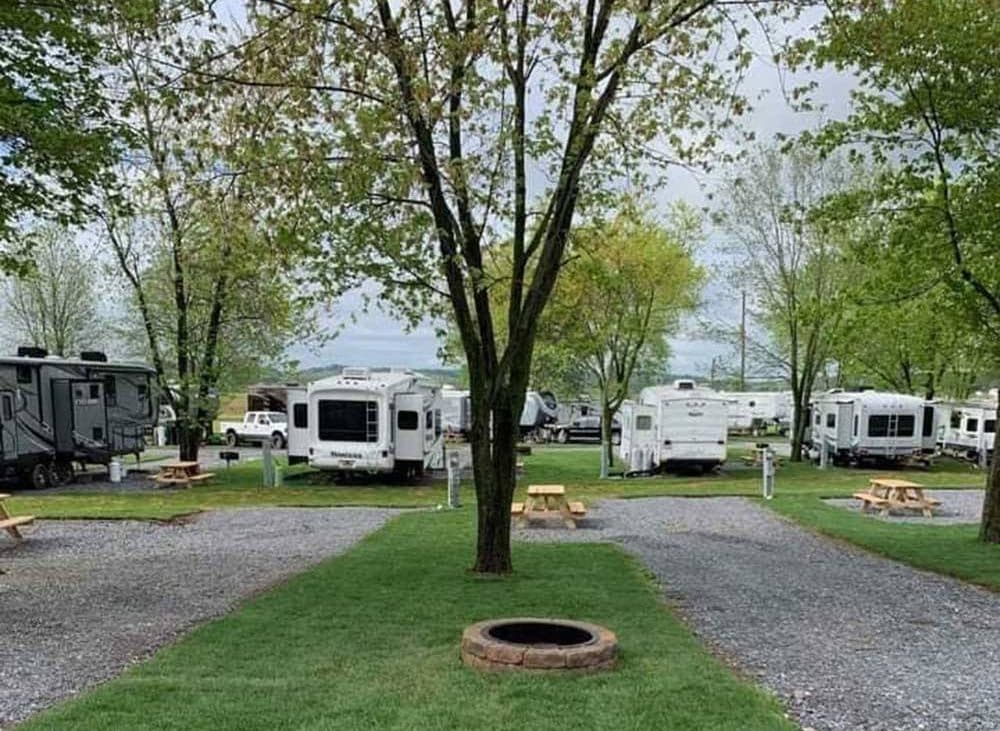 Read up about all Hershey Road Campground offers for Halloween here!
The post 20 Campground Destinations Perfect for Halloween Camping appeared first on Good Sam Camping Blog.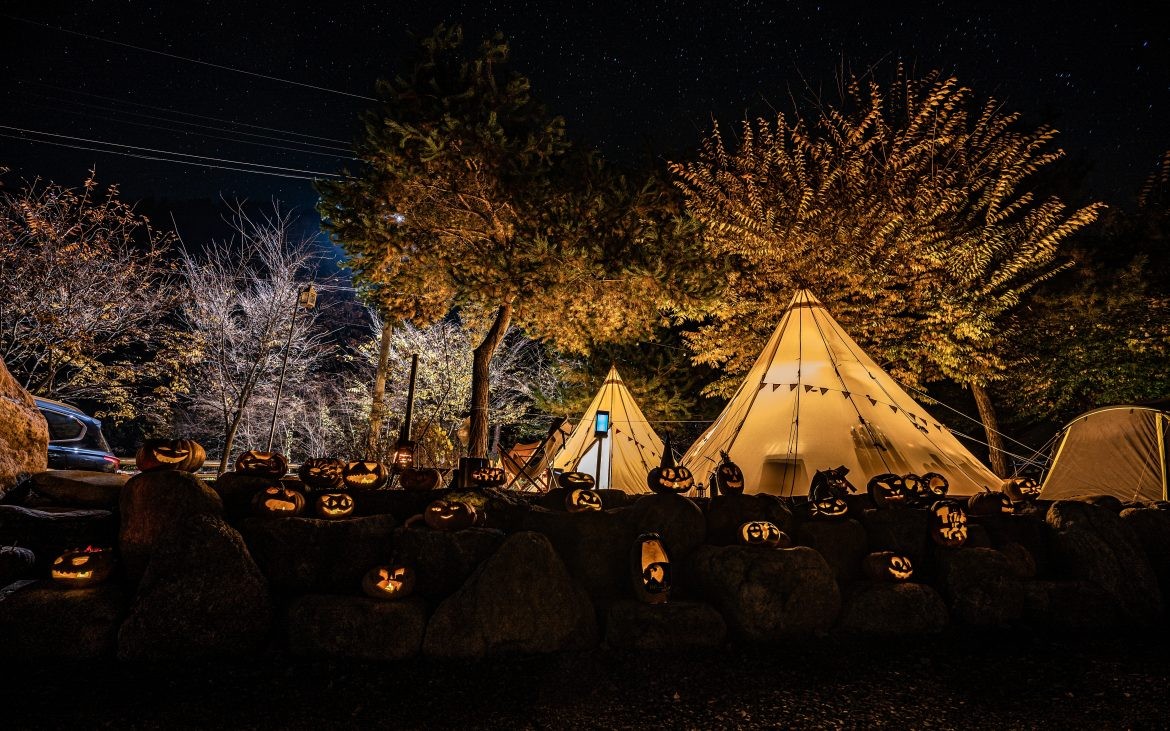 Copyright
© Good Sam Camping Blog