WEnRV travel news, products, and industry trends
Stay up-to-date on RV travel news, products, and trends from around the world. Stay updated on all RV news from many online source, on WEnRV.com
2 minutes reading time
(452 words)
Vermont RV Routes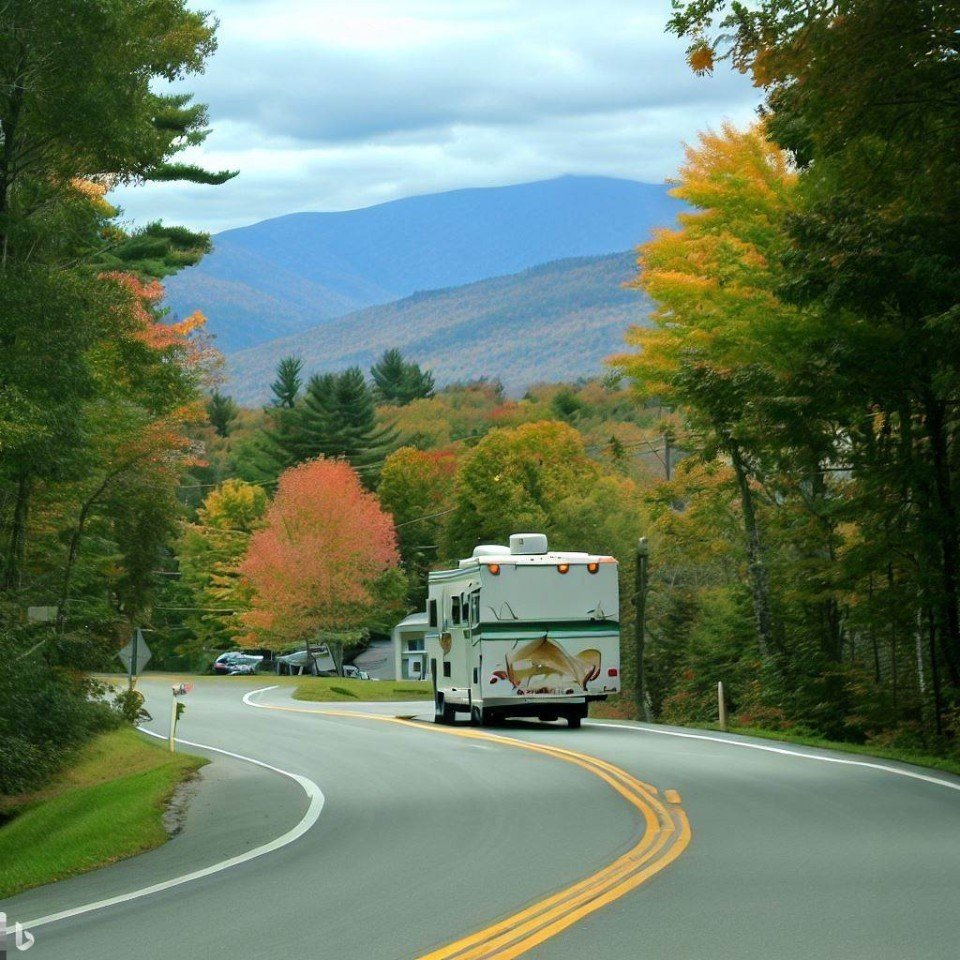 Vermont offers picturesque landscapes and charming towns, making it a great destination for RV enthusiasts. Here are some recommended RV routes and destinations to explore in the Green Mountain State:
1. Route 100:
Route 100 is often referred to as "Vermont's Main Street." It runs north-south through the state and offers some of the most beautiful scenery.
Start your journey in Stamford, near the Massachusetts border, and head north towards the Canadian border.
Along the way, you'll pass through quaint towns like Stowe, Waterbury, and Warren, each offering unique attractions, including breweries, hiking trails, and artisan shops.
Don't miss the opportunity to visit Vermont's iconic covered bridges and sample local cheeses.
2. Lake Champlain Islands:
The Lake Champlain Islands in northwestern Vermont provide a scenic and relaxing RV experience.
Start your trip in Burlington and take a ferry across Lake Champlain to Grand Isle.
Explore the islands, visit state parks, and enjoy water activities like kayaking and fishing.
The region is known for its stunning sunsets and beautiful lake views.
3. Green Mountain Byway (Route 108):
Route 108, also known as the Green Mountain Byway, offers spectacular mountain scenery as it winds through Smugglers' Notch State Park.
The route takes you through the heart of the Green Mountains and offers opportunities for hiking and wildlife viewing.
Note that this road is not recommended for large RVs due to its narrow and winding nature.
4. Route 4:
Route 4 stretches across southern Vermont and offers access to several historic towns and attractions.
Start in Bennington and head east towards Woodstock, passing through Manchester and Rutland.
Explore the Vermont Country Store, the Hildene estate, and enjoy the charming streets of Woodstock.
5. Northeast Kingdom:
Vermont's Northeast Kingdom is known for its unspoiled wilderness, including lakes, forests, and rolling hills.
Begin your journey in St. Johnsbury and explore Lake Willoughby, Crystal Lake, and the Groton State Forest.
The region is a paradise for outdoor enthusiasts, with opportunities for hiking, boating, and wildlife watching.
6. Mount Mansfield and Stowe:
Discover the beauty of Mount Mansfield, Vermont's highest peak, near the town of Stowe.
Stowe is a renowned four-season destination with skiing in winter and hiking, mountain biking, and cultural activities in the summer.
Take the Auto Toll Road to the summit of Mount Mansfield for breathtaking views.
7. Southern Vermont:
Explore the southern part of the state by traveling through the towns of Brattleboro, Wilmington, and Manchester.
Enjoy the scenic beauty of the Green Mountains, visit historic sites, and indulge in local cuisine.
Remember to check RV-friendly campgrounds and facilities along your chosen route, and always respect local regulations and road conditions. Vermont's diverse landscapes and charming communities make it an excellent destination for RV travel.