WEnRV travel news, products, and industry trends
Stay up-to-date on RV travel news, products, and trends from around the world. Stay updated on all RV news from many online source, on WEnRV.com
2 minutes reading time
(417 words)
The Alaska Highway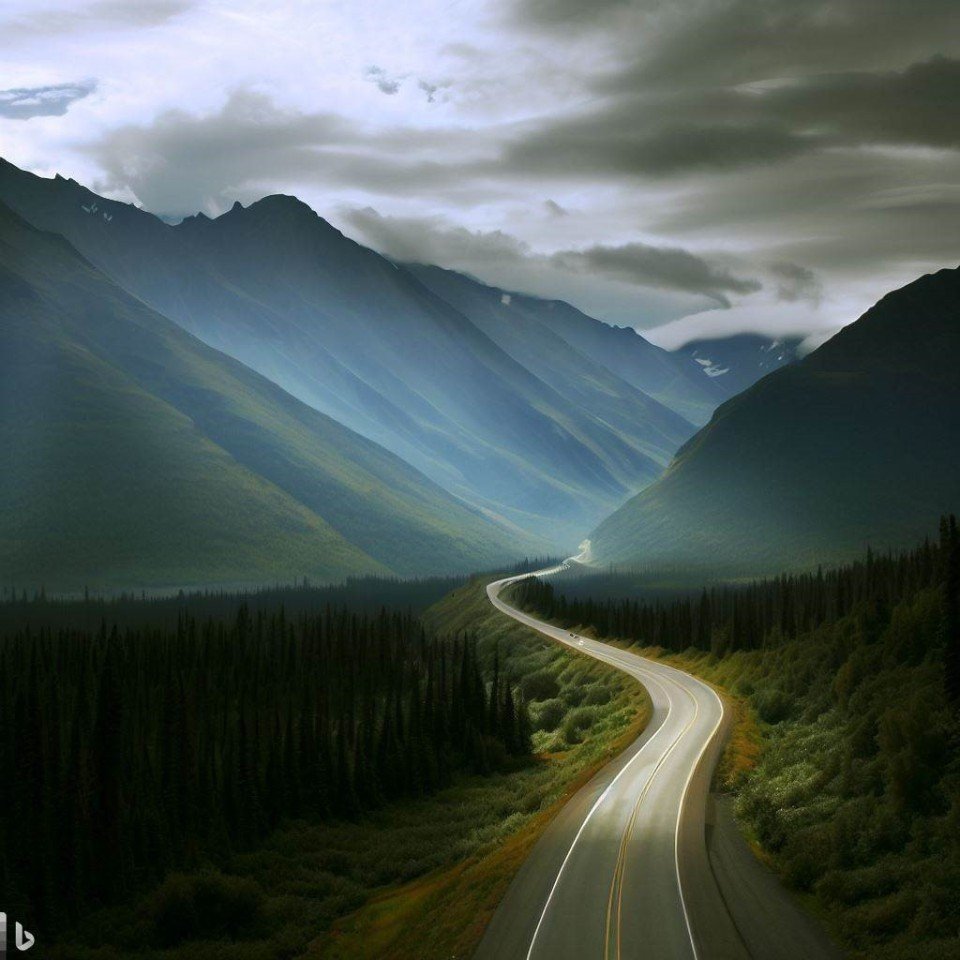 The Alaska Highway, also known as the Alaska-Canada Highway or ALCAN Highway, is a historic and scenic road that connects Dawson Creek in British Columbia, Canada, to Delta Junction in Alaska, United States. Here's some information about the Alaska Highway:
Route and Distance: The Alaska Highway spans approximately 2,200 kilometers (1,370 miles) from its starting point in Dawson Creek, British Columbia, to its endpoint in Delta Junction, Alaska. The route passes through Yukon, Canada, and offers breathtaking views of wilderness, mountains, rivers, and forests.
History: The Alaska Highway was constructed during World War II as a military supply route to Alaska, providing a land connection between the contiguous United States and Alaska. The construction began in 1942 and was completed in just eight months, with thousands of soldiers and civilian workers involved in the project.
Scenic Beauty: The Alaska Highway showcases the stunning natural beauty of the Canadian and Alaskan wilderness. Travelers can enjoy panoramic views of mountains, including the Rocky Mountains and the Kluane Range, as well as picturesque rivers, lakes, and forests. Wildlife sightings are common, with opportunities to spot bears, moose, caribou, and various bird species.
Road Conditions: The Alaska Highway offers a mix of paved and gravel sections, with the majority of the route being paved. However, it's important to note that road conditions can vary, and some parts of the highway may be rough, especially after periods of heavy rain or during the spring thaw. Travelers are advised to check road conditions, carry necessary supplies, and plan their journey accordingly.
Services and Facilities: Along the Alaska Highway, there are various communities, campgrounds, fuel stations, and accommodations where travelers can rest, refuel, and stock up on supplies. However, it's essential to plan ahead, as services may be limited in certain areas, particularly in more remote stretches of the highway.
Points of Interest: The Alaska Highway offers several notable points of interest along the route. These include Liard River Hot Springs Provincial Park, Kluane National Park and Reserve, and the Sign Post Forest in Watson Lake, where travelers can contribute their own signs. Other attractions include wildlife viewing areas, historic sites, and opportunities for outdoor activities such as hiking, fishing, and canoeing.
Traveling the Alaska Highway can be a memorable and adventurous journey, allowing you to experience the beauty and ruggedness of the northern wilderness. It's advisable to plan your trip in advance, consider the time of year for travel, and be prepared for potential challenges, such as wildlife encounters and changing weather conditions.